One of the things I most appreciate about being a painter, is that it has honed my ability to notice beauty — color beauty — just about anywhere. And so it was last month when I drove across the Great Plains of eastern Colorado and western Nebraska. Many might find the late winter landscape of brown flatland to be drab, but I found its earthy tones to be luscious in its closely hued subtleties. (I always think of these colors as "Vuillard colors" for they remind me of the palette of French post-impressionist painter Edouard Vuillard. Which
is kind of funny, since Vuillard was especially known for his paintings of cozy interiors. But this earthen palette, no matter its subject, calls up "Vuillard" in my color memory.)
As I shared in my previous post, my time in Nebraska was book-ended each day by the breath-taking drama of sandhill cranes moving to and from their nighttime roost in the Platte River. The bulk of each day however was spent with a paintbrush in hand, as I drove country roads and painted Great Plains farmlands from the front seat of my car.
We in New Mexico tend to feel a bit superior to the rest of the country when it comes to natural beauty. Okay, we're unapologetically smug. But let's face it: The Land of Enchantment sets a pretty high bar when it comes to landscape.
That's a given. And it's frankly why I've made New Mexico my home for 20+ years.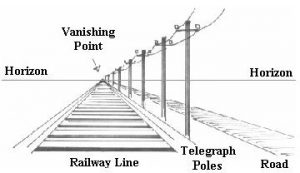 And yet . . . I found the flatland of Nebraska in late March to radiate a quiet, stark beauty. Though some might find the unbroken straight line of the horizon uninteresting, I was fascinated by the geometry everywhere of parallel lines shooting off into a sharp chevron of a vanishing point, every corn field a perfect study of one-point perspective.
And fog! such a rarity to my sunburned eyes. I'd forgotten how its grayness subdues yet intensifies color, softens edges, and somehow brings everything in closer. As I sat in my car and mixed my colors, I found the Nebraska sky was ever-changing, the calligraphy of cranes ever curling, the gnarled twists of winter cottonwoods ever haunting.
My goal was to come home with fifteen plein air paintings. That was unrealistic, when one considers the daily need for coffeehouse letter-writing, occasional** craft-brew sampling (I am my father's daughter, after all), and — most important of all — afternoon naps (I am my mother's daughter, after all), fifteen paintings was pretty much out of the question.
In the end, I came home with nine paintings. Nine celebrations of Vuillard colors of a starkly beautiful landscape. Not bad.
Here they are in order of their creation:
** I'm pretty sure this is the first time in 50+ years I've spelled this word correctly on the first go of it.
Save
Save
Save
Save
Save
Save
Save