'Buy art because you like it and because it moves you, and because it enhances your life.'
— Dan Fear
'Collecting at its best is very far from mere acquisitiveness; it may become one of the most humanistic of occupations, seeking to illustrate by the assembling of significant reliques, the march of the human spirit in its quest for beauty...'
— Arthur Davison Ficke
store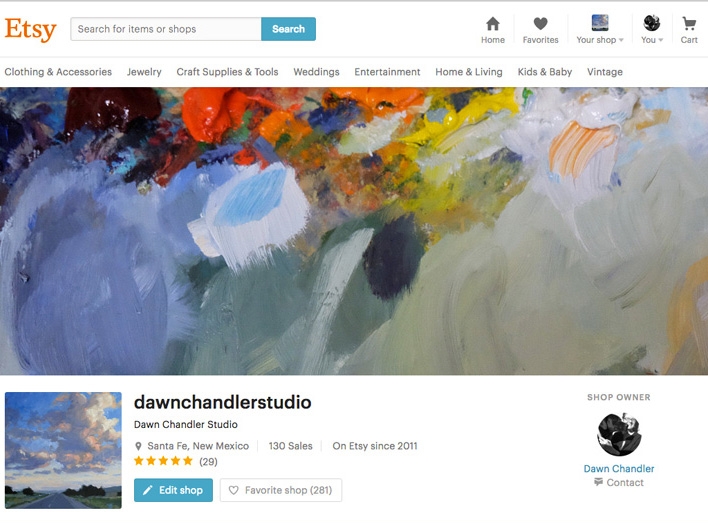 Dawn Chandler is pleased to offer for sale online a selection of her 'traditional' landscapes. Find original paintings as well as high quality prints at the dawn chandler studio store at etsy.com.
For information about purchasing Dawn's 'textual' abstract landscapes, please contact her directly via the contact page.
Thank you for your interest!