store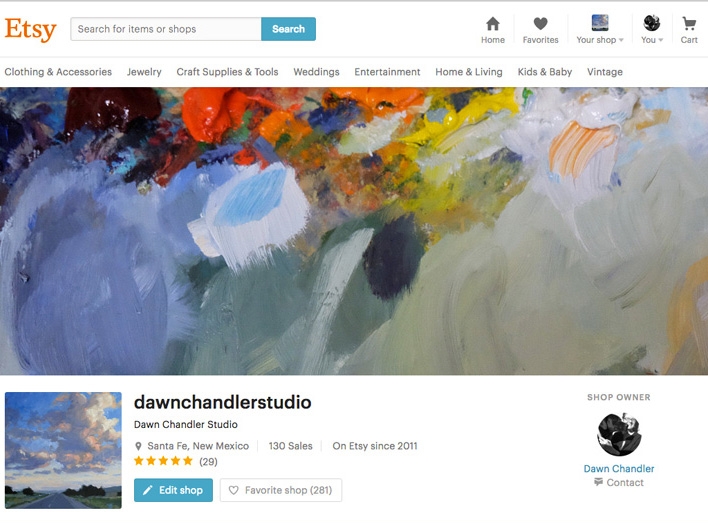 Dawn Chandler is pleased to offer for sale online a large selection of her 'traditional' landscapes and several of her 'textual' landscapes (with more  being added regularly). Find original paintings as well as high quality prints at the dawn chandler studio store at etsy.com.
If you are interested in a particular painting but don't find it in Dawn's studio store, please contact her directly via the contact page.
Thank you for your interest!
Save