faq: tuesday dawnings
What is Tuesday Dawnings?
I like to think of Tuesday Dawnings as a deep breath of calm. Basically it's a weekly email in which I share some of the joy, inspiration and wonder I find in the world around me. That means tapping into my vast ever-growing trove of landscape photography, as well as sharing passages from beloved books, music, memorable quotes and sometimes even a favorite evocative vocabulary word. Often, too, I share peeks into my sketchbooks and what's on my easel.
How do you curate an issue of Tuesday Dawnings?
It varies, but often it starts with a recent wander — say a sunrise hike out on the mesas, or a painting excursion into an aspen forest. I've my camera with my always, so the photos I take on my excursions are fodder for Tuesday Dawnings. The writings and poetry included in a given issue may or may not relate directly to the photos, but always they are passages that have moved me or opened my awareness in some way.
How long does it take you to put together an issue of Tuesday Dawnings?
Anywhere from a day to a week, depending on the theme and content.
How far in advance do you determine the theme of an issue?
This, too, varies, but usually I have a tentative idea for the themes of upcoming issues three – four weeks out.
How are the Tuesday Dawnings different from your blogs?
I have two blogs: Musings from the Studio and Beyonbd: Dawn Chandler's Reflections on Art and Life is my main blogand where I indulge in more long-form writing about art & life; I post here once or twice a month. My Dawn Chandler Painting Folio provides a quick splash of my recent paintings; here I usually post once or twice a week.
How are the Tuesday Dawnings different from your Inside the Studio newsletter?
Though somewhat similar in content — uplifting, artful, thoughtful with beautiful imagery — Tuesday Dawnings are more condensed, designed to be perused within a couple of minutes or so. My newsletter is more studio/art-world focused; it is "oh-so-occasional" and I send it out just 1-3 times per year.
Does it cost anything to subscribe to Tuesday Dawnings?
No; it costs nothing to subscribe and receive Tuesday Dawnings.
If you make nothing from Tuesday Dawnings, why bother? Is it really worth all the time and energy?
Many of my 'Tuesday Revelers' view Tuesday Dawnings as a gift I offer them each week. However Tuesday Dawnings really is the gift my subscribers give to me. Knowing that there are people out there anticipating a message of uplift from me each week is powerful incentive for me to actively get out there in search of beauty and inspiration. To seek out and then share some of the wonderment I find in the world has been a deeply satisfying, soulful practice for me — especially during these uncertain, often dark months of late. Tuesday Dawnings has become a way for me to show up in the dark world and be, hopefully, a source of light. That's what I strive for, at least. It's been a priceless practice.
What if I subscribe but then decide the Tuesday Dawnings isn't for me?
You may easily unsubscribe at anytime and your email address will be permanently removed from all of my mailing lists.
What happens when I subscribe?
Upon subscribing, you will ….
— Be whisked away to a welcome message where you'll find a link for my TaosDawns' Daily Practices for Cultivating Calm, Clarity, Curiosity & Creativity — a downloadable & printable guide I've put together that's filled with some of my daily practices, favorite books, useful tools and inspiring resources ✨
— Receive a short and uplifting message each Tuesday morning that is filled with beautiful imagery, thoughtful words, glimpses of art, and other spirit-nourishing treasures I've found worth sharing 🌅
— Receive occasional exceptional discounts on my paintings and prints 🖼️
— Be a deeply appreciated member of a special inner circle 💞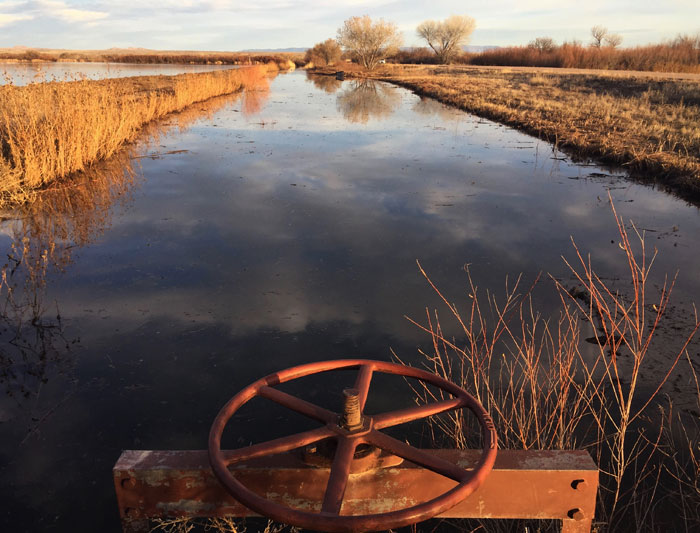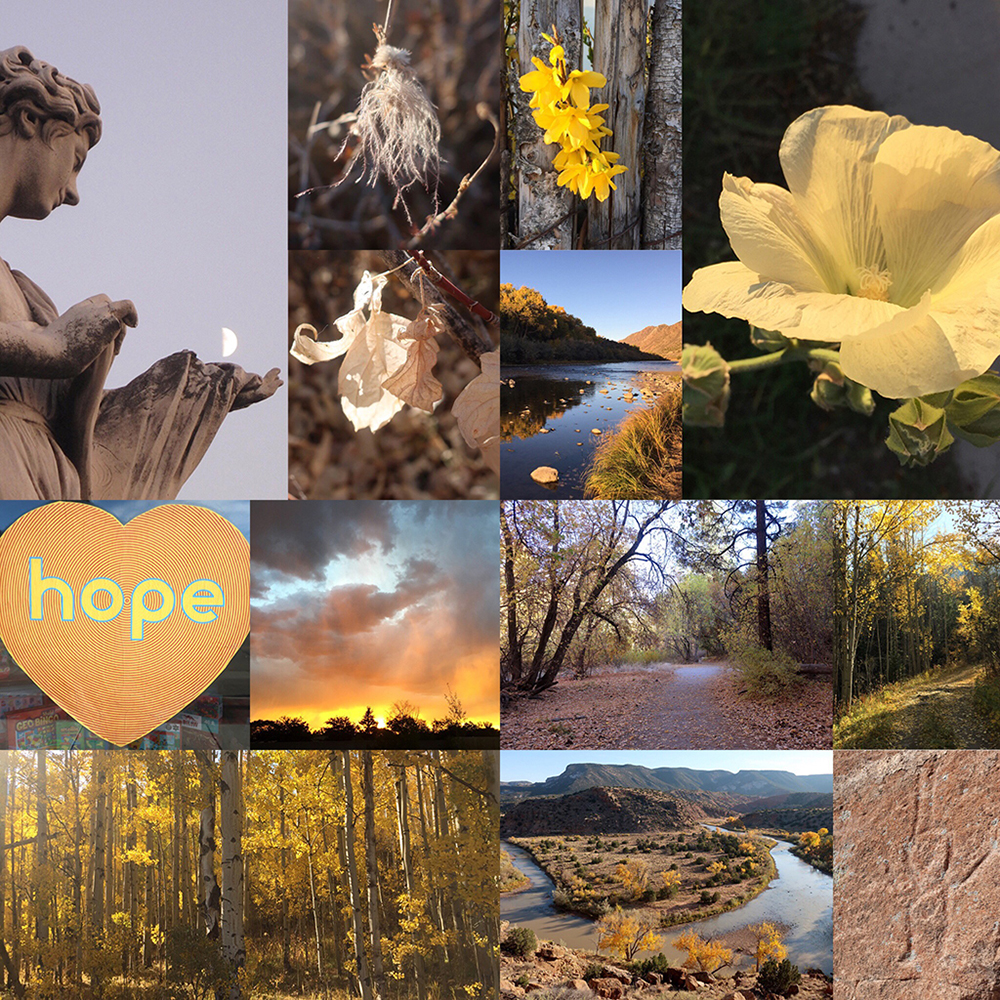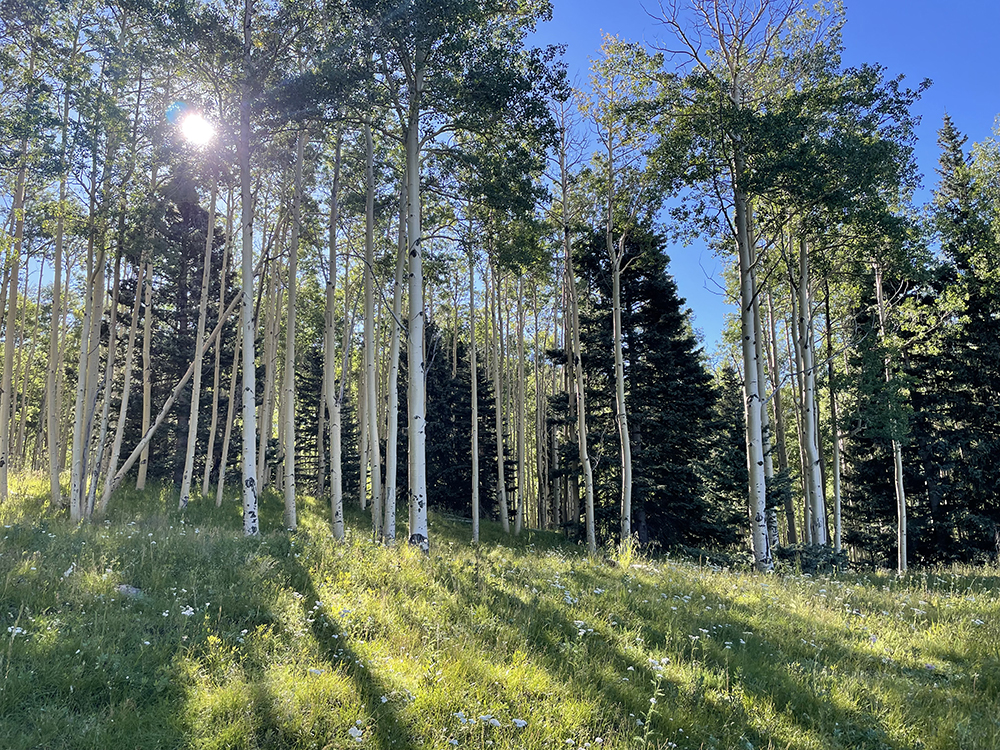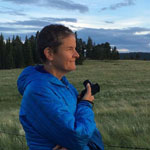 Dawn Chandler is an artist and avid outdoorswoman who celebrates life and her love of nature via her writing, photography and most especially through her traditional & abstract landscape paintings. She feels blessed every day to live in New Mexico, the Land of Enchantment.
Dawn awaiting sunset at Philmont Scout Ranch. Photo by Mary Stuever.