connect with dawn
Although I'm no longer on social media, there are all sorts of ways to stay in touch and keep tabs on my creative world. Check out the many options: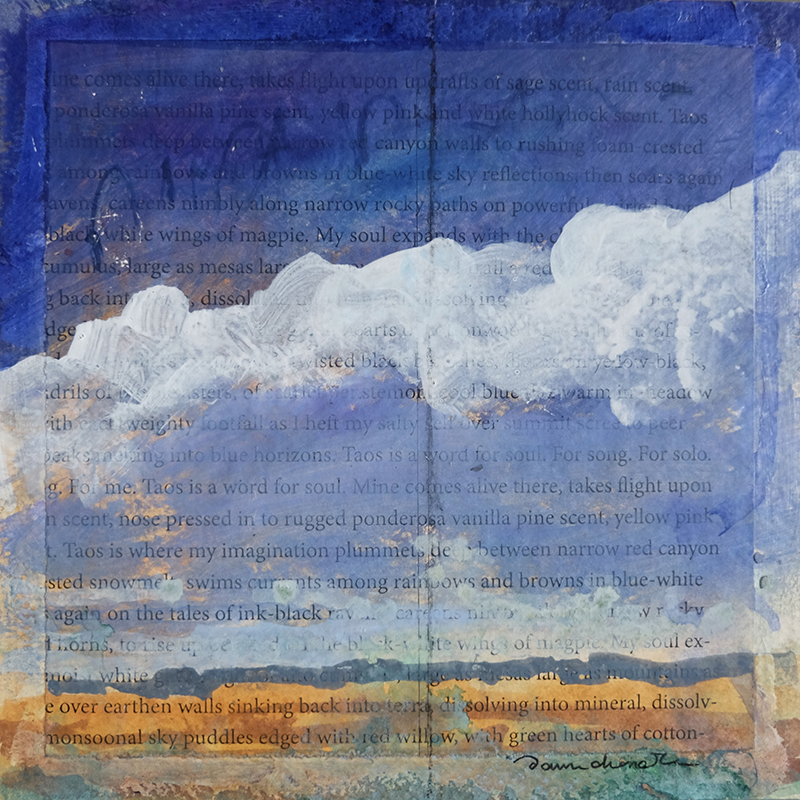 1. send me a message
You may do so via this form. Please note: In order to optimize my focus on deep creative work, checking and responding to messages is not a super high priority for me. That said, if you shoot me a message and anticipate a response from me, be sure to check your spam and promotions folders for my reply. This is especially important if you have Gmail.
2. tuesdaydawnings — a weekly message of uplift
TuesdayDawnings is a "deep breath" message that I share each Tuesday morning.
For over 200 Tuesdays now, they have become a weekly practice of reminding myself (and anyone else who is interested) that, despite the relentless horrors, ugliness and anxieties permeating our lives, beauty and delight surround us, if we would just pause to notice.
Each edition of TuesdayDawnings is a carefully curated collection of photography (my own, and predominantly of New Mexico), thought-provoking passages, poems and quotes from some of my favorite thinkers and writers. Frequently I include peeks into my painting projects and other creative activities. Soothing music rounds out every issue. Sometimes a good book recommendation or even a curious vocabulary word makes its way into an issue of TuesdayDawnings. I spend hours each week curating these collections, yet provide them to subscribers — my "Tuesday Revelers" — at no charge.
Learn more about TuesdayDawnings and the benefits of subscribing.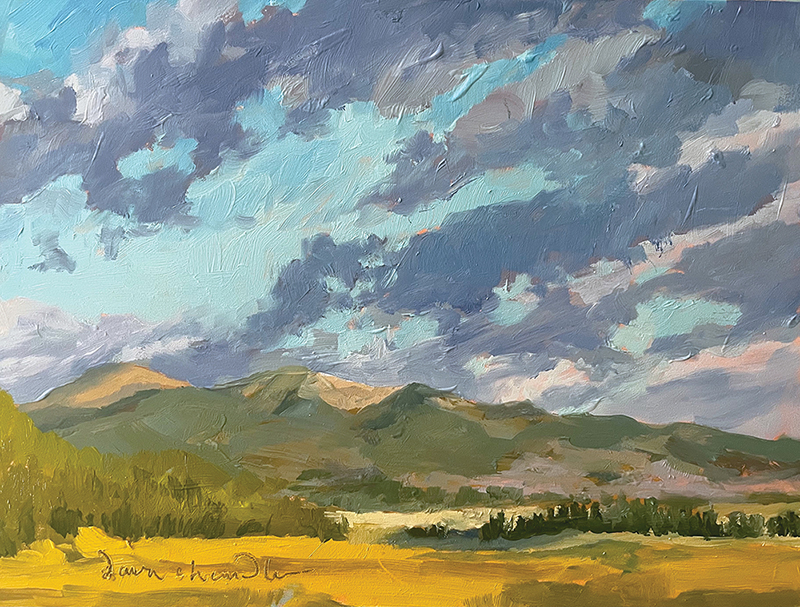 3. real mail
Call me old-fashioned, but I like to send beautiful, inspiring cards through the mail. If you would welcome an occasional artful card in your snail mail box (usually timed around the change of seasons) sign up for my Real Mail mailing list:
4. inside the studio — my

oh-so-very-occasional

newsletter
Perfect if you'd welcome an update from me once, twice, maybe three (rarely four) times per year. My Inside the Studio newsletter features highlights of creative projects, sometimes a bit of art history or amusing tale, as well as suggestions for cool museums & art shows to check out, recommendations for books on art and creativity, a few cool quotes, and other random & generally arty info. Learn more about and subscribe to Inside the Studio.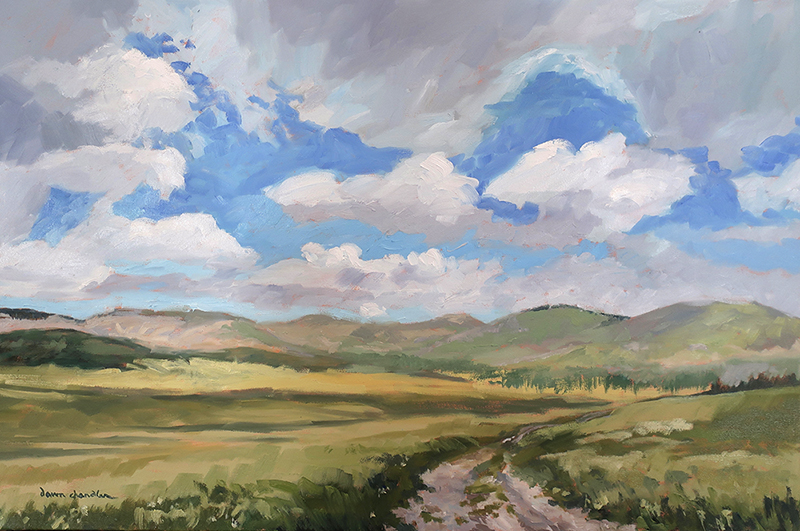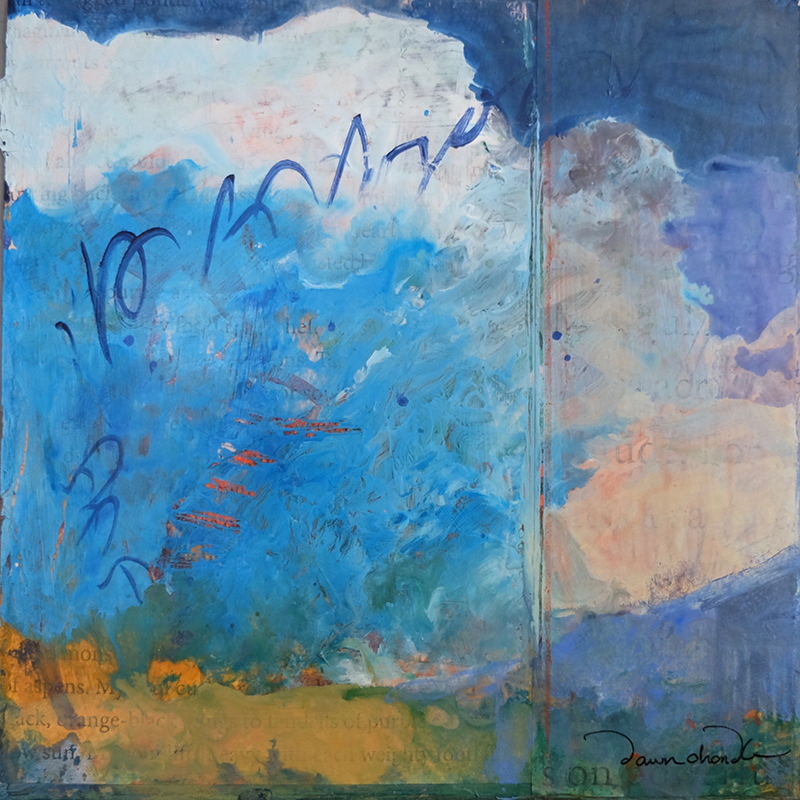 6. the dawn chandler painting folio
This is my other blog and is strictly and simply an easy platform for sharing paintings. Kind of a cool and fun layout, this is a great place to just get a big visual pop of my recent work. Direct links to my Etsy shop are provided for each available painting. Visit the dawn chandler painting folio blog.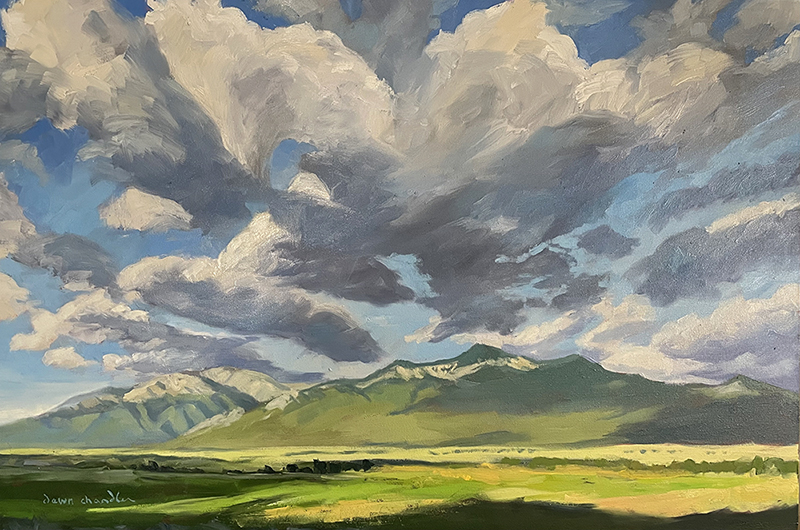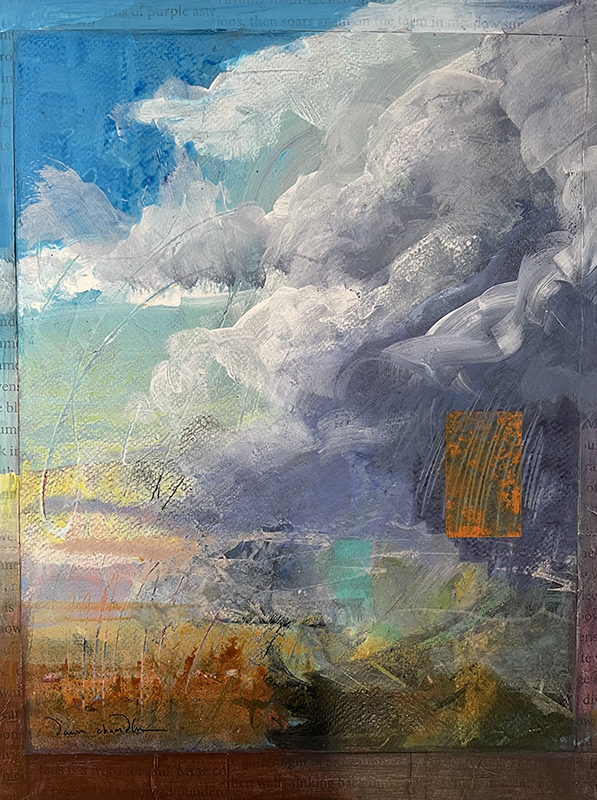 7. dawnchandlerstudio on etsy
Etsy has been my terrific online selling platform for over a decade now. Peruse and shop my available painting and prints via my dawnchandlerstudio Etsy shop.
8. taosdawn.com and dawnchandler.com
Welcome to my website — you're already here! Thanks for finding me. 👩‍🎨
Friday mornings somewhere between 7am and 9m, catch the Friday Dawn segment.