It's been two months now since I came off Vermont's Long Trail.
I can finally descend the stairs in my own home without holding my breath and having to ease my legs down step by step.
The golf-ball sized swelling over my left clavicle has abated.
I can almost kneel without pain; the staggering stiffness in my thigh muscles has finally relaxed.
The weight I lost during my walk — about 15lbs in almost as many days—has remained off.
My summer hiking clothes are washed and put away; my hiking gear is clean and stowed in large plastic bins under the stairs.
Except my backpack.
I'm leaving that out. Where I can see it. I may even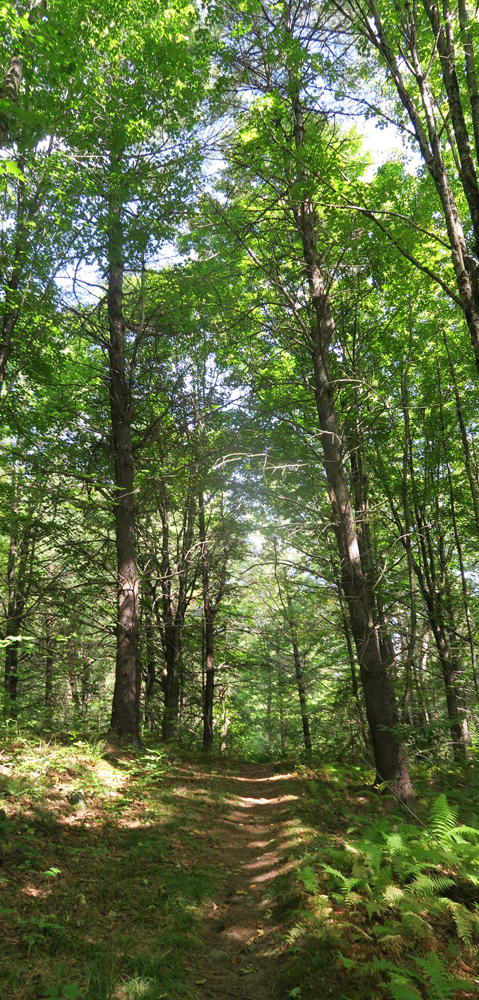 take a painting or a mirror down and replace it on the wall with my backpack—but not too high or out of reach. Because I want to be able to grab it and head out the door again. Maybe even on a whim.
I set out on September 9th to hike the 274 miles of the Long Trail across Vermont in 32 days.
My knees held out for two-thirds of it. They lasted 19 days—17 days of actual hiking—some 170+ miles.
I have 100 miles left.
A few people have asked me, "How does it feel to fall short of your goal?"
~
~ ~
~ ~ ~
~ ~ ~ ~
Fall short?
Fall short?
I beg your pardon, but I believe I fell tall.
I believe I fell long.
I believe I fell wide.
I fell with a lot of tears. And pain. God knows it was painful. That last day especially.
But I believe I fell full — full of Life. And dare I say, full of courage. Because while it takes a lot of courage to press on, it takes maybe even more courage to say, Enough.
That's what I think, anyway.
And though I didn't make it the full 274 miles that's drawn on the map, I most certainly achieved what I set out to do.
For I returned again—as I'd wanted—to the northeastern forests of my childhood, where I was reminded again of the smell of hardwood forests and curling birch bark. I saw toads again—toads! —and newts and moss and ferns and clover.
I communed—as I'd wanted—with the spirit of my parents, footstep after footstep, and felt their presence in and around me more than I have since their deaths too young some years ago.
I marked my 50th year—as I'd wanted—with something big: I tested my mettle, tested my knowledge, tested my body and my abilities and—despite real fear and anxiety—I did it: I set out on a long solo journey on foot ….that just happened to last 19 days.
Yet I gained so much more than that.
I gained an intimate familiarity with a long swath of Vermont mountain forests.
I lived and breathed a small, excellent corner of our beautiful planet in all its dazzling autumn richness.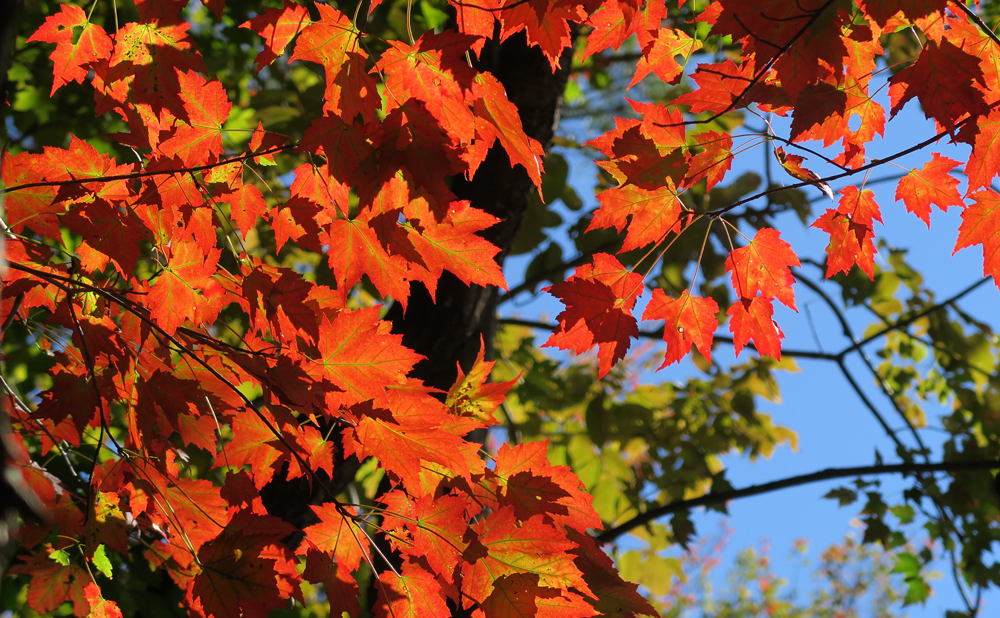 I gained intimacy with the sound of silence.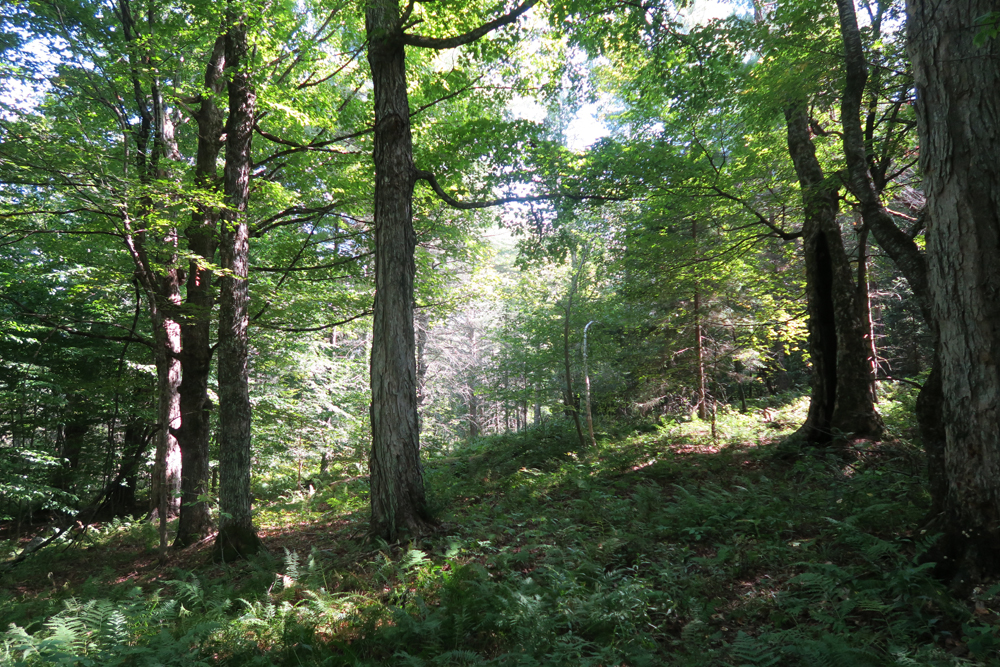 And I gained more Family.
Yes, Family.
For the people of The Trail are a cut above.
Rarely have I met such generosity of spirit. Such good humor. Such goodwill.
Such big, welcoming hearts. Such genuine concern for and support of one another.
I want to go back, and finish those last 100 miles.
I want to expand the embrace of My Family—My Tribe—further.
And I will.
Meanwhile
On this day of Thanksgiving, I'm feeling kinda overcome with gratitude.
Gratitude for my good Life.
Gratitude for The Trail.
Gratitude for all you good people who have helped me along the way—on the Long Trail and on the Life Trail.
To all of you:
Thank you.
And here now is more reason why I want to return to The Trail. Crack open a beer or pour yourself a cup of tea or coffee and come back on the trail with me. I've put together a little slideshow of my Long Trail journey, and welcome your company. It will remind you of something we can all be thankful for this day and always: This beautiful, glorious country of ours.
As my dear father would say, Allons-y! —
Let us go—
Dawn's Chandler's Slideshow: Hiking Vermont's Long Trail
Happy Thanksgiving.
~ Taos Dawn
______________________________________________________
Read more about my journey:
Dawn's Walk Across Vermont Installment 01
Dawn's Walk Across Vermont Installment 02
Dawn's Walk Across Vermont Installment 03
**Special thanks to infinitely gifted musician Timothy Seaman for permission to use his wonderful music in my slideshow. Check out more of his music at www.timothyseaman.com**