Journal Entry ~ 8 September 2016 ~ evening ~ Day One

Returning to a personally sacred landscape after a long hiatus is an extraordinary experience.
In a way, it's as though you never left.
If you're lucky and your sacred place has not been altered by development, then it's all so familiar — the terrain, the moss, the breeze and sound of leaves turning, the smell of birch bark and balsam and pine…. It's as though the year(s) since you left never existed. You were here then, and you're here now.
And that's all that matters.
Today I returned to the Long Trail after limping off in tears nearly a year ago.
My knees had had it. My quadriceps had had it. And the pain of these things meant that mentally I had had it.
I came off the trail with 100 daunting miles ahead of me.
Today I am back to finish those last 100 miles.
It has been a good day.
I am not without my fears.
I have no idea if my knees — my body — will hold up.
I don't know if the weather will cooperate.
I don't know if the terrain will cooperate.
There's so much I don't know.
But one thing I do know:
I had to come back.
I have to walk 100 more miles.
I'm ready.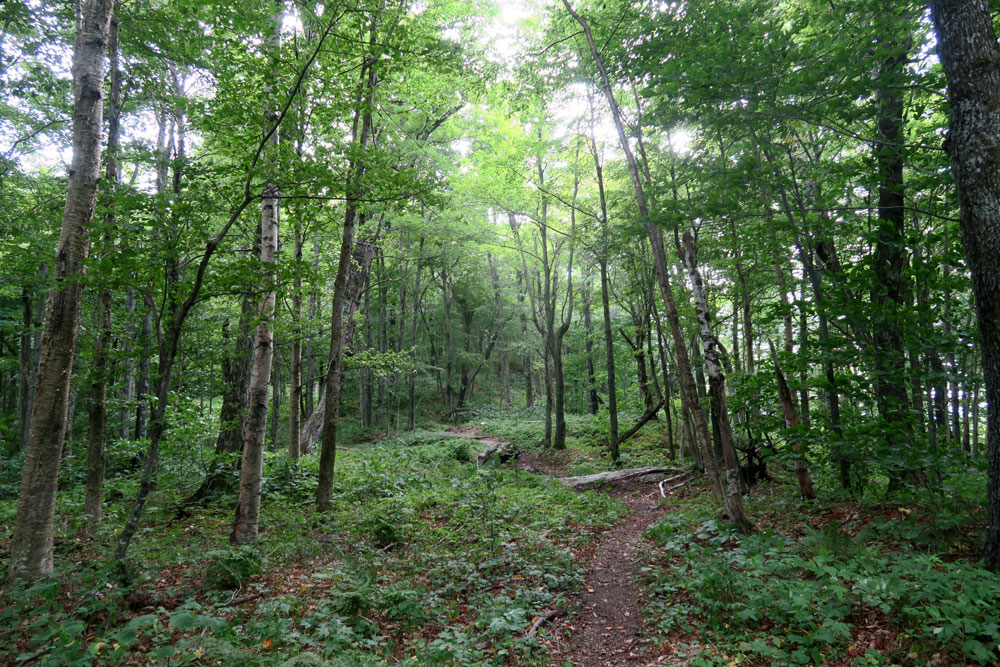 What's funny is I wasn't going to return this year.
I'd decided this past winter that I would wait until next year. For planning my 2015 journey was so completely consuming in the months leading up to it last year that I just felt it would be wise to give my life a break from that kind of intensity. My body could use a long rest, too, from that kind of endurance.
And my art career needed a long injection of focus after months of being largely distracted by the minutia of preparing for a thru-hike adventure.
So No. Not this year.
I would wait until 2017.
I was determined to wait until 2017 — it was the responsible thing to do — and told myself this again and again and…
Then….on a warm summer Saturday Santa Fe afternoon in June when my thoughts were once again hijacked by an intense yearning for The Trail, a voice in my head suddenly announced,  Screw it. I'm going back THIS year.
Which is why
I found myself
on September 11th 2016 summitting Vermont's highest peak….
and why
two weeks after that
I found myself
finally at my Journey's End….
~~~~~~~~~~~~~~~~~~~~~~~~~~~~~~~~~~~
More on Dawn's journey hiking Vermont's Long Trail:
where a walk across vermont begins
where a walk across vermont ends
falling, gratitude and why I want to return to the trail
how vermont trees lead to new mexico sky