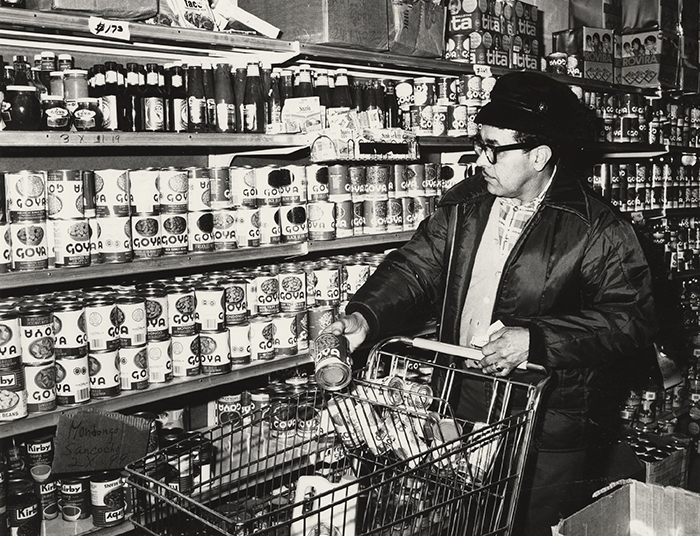 From the Goya Foods, Inc. Collection National Museum of American History, Archives Center
I just returned from the grocery store, to buy a jar of tomato sauce and some rice.
The grocery store was out of rice.
And toilet paper.
And countless other items.
I've never seen anything like it — whole shelves completely empty.
Where I live (Santa Fe) shortages like these are unheard of.
Though we're sometimes threatened by fires (blessedly not for a few years [knock-on-wood] ), so far we haven't had to worry too much about natural disasters like hurricanes that behoove people to stock up on supplies. The only shortages I've run into is that occasionally an item might run out during a sale or before a big holiday — like canned pumpkin at Thanksgiving, or ground cinnamon in December. But these are rare occurrences for non-essentials.
Yesterday and today though whole swaths of shelves were empty. And the supermarket was packed — way, way busier than a typical day. More like day-before-holiday packed.
Only this time it was eerily quiet. People weren't in festive mode, they were in focused mode.
As the other shoppers and I carefully skirted around each other, I was able finally to find the last few remaining packages of pre-cooked ready-to-serve rice, and grabbed a jar of what looked like pretty decent tomato sauce. I then made my way to the back of one of the long lines at the check-out.
I recognized the cashier as a gal who's been working there for a few years. We haven't had many encounters and I don't know her name, but she has always struck me as competent and efficient.
She looked tired. Really tired.
When it was finally my turn to check out, and she and I said the usual customer/cashier salutations, I said to her
Thank you for being here.
She stopped what she was doing, looked up at me, looked me in the eye and said,
Thank you.
She offered me a weary smile and added
I really appreciate that.
For in my few words — Thank you for being here — she heard what I really meant:
I see you.
I see you here working your ass off trying to do your best, as the shelves are emptying like nothing you've ever seen before and this line that I'm part of is just getting longer and longer and longer.
I see you here tired and trying to stay upright and upbeat and do your job even though you'd really rather be somewhere else.
I see you here surely worried for loved ones, worried about uncertainty, and trying your damnedest to tamp down your concern and do your job anyway.

I see you.

And I appreciate that you're here.
As she handed me my change she looked me in the eye again and said,
Thank you again. Be safe out there.
And I knew with her few words she saw me, too.
Thank you for being here.
---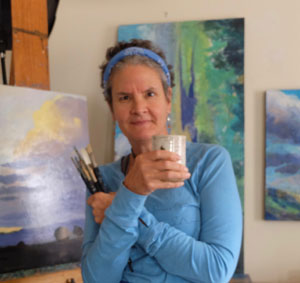 And thank you for being here and reading my musings.
If you enjoy my posts and know others who might enjoy them too, please feel free to share this.
Find more of my stories, insights and art here on my website, www.taosdawn.com, as well as on Instagram and Facebook. Peruse and shop for my art here. And please consider joining me for Tuesday Dawnings, my weekly deep breath of uplift, insight, contemplation & creativity. Learn more about it here.
Thank you again. Be safe out there.
~ Dawn Chandler
Santa Fe , New Mexico