Have you wanted to travel to the unknown*?
Have you wanted to expand your boundaries*
Are you yearning for freedom*?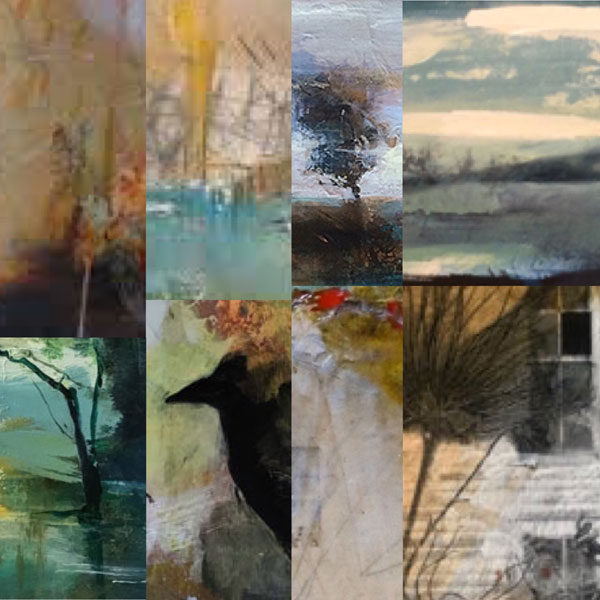 Then I encourage you to sign up for artist Joan Fullerton's wonderful online painting class Paint Yourself Free. Take Joan's class, and you will travel — joyfully! — to the unknown. You will expand your imagined boundaries, and you will be liberated — artistically, creatively, delightfully!
Many of you know that Joan is one of my BFFs — so there's that disclosure. She and I became fast friends many years ago in Taos, thanks in part to similar artistic sensibilities. Over the years we've counseled each other through thick and thin, sought opinions from each other, cheered each other on, cried together, and laughed and giggled a whole, whole helluva lot together.
We've also painted a lot together (usually with a glass of wine in one hand and a plate of chocolate within arm's reach) and exhibited our art together.
Joan is an exceptionally good artist.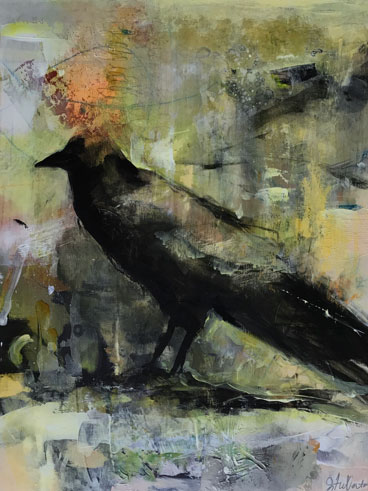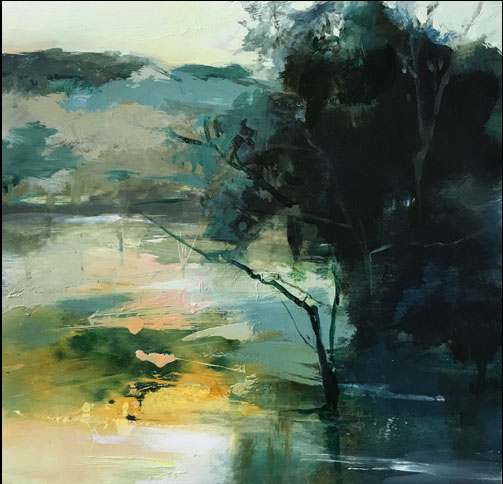 She is also an exceptionally good teacher.
Which is why I dropped several $$ for her online class last year.
Yes, I wanted to support my friend. But even more than that, I knew her class would be excellent.
I knew I would come away with a wealth of information about new materials and how to use them.
I knew I would come away with new ideas for painting techniques — ways that I'd never imagined myself for how to make imagery.
I knew I would be reminded of painting concepts I once knew but that I'd unfortunately forgotten about.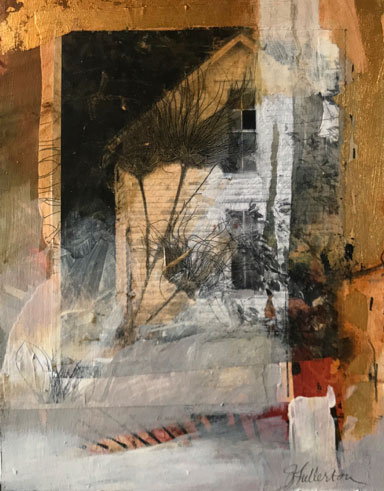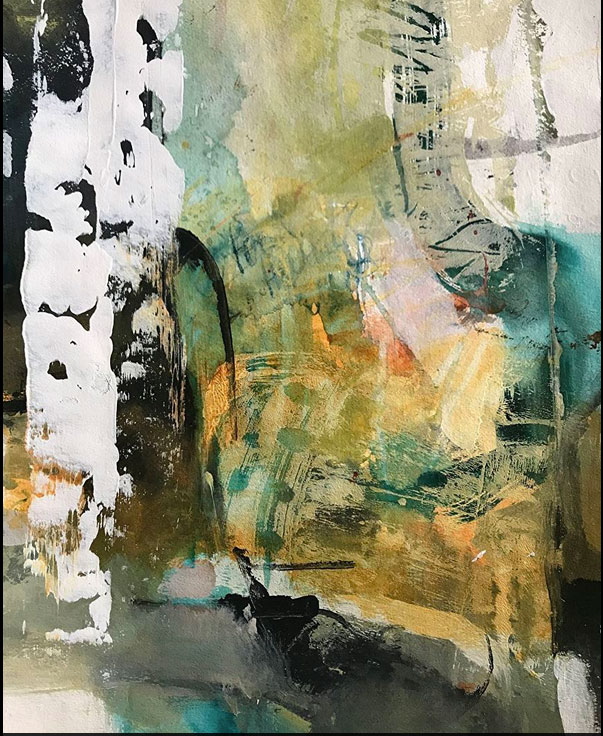 And I had a really strong hunch that after each of the modules in Joan's class, I'd be unable to sleep at night because my head would be brimming with excitement from all that I'd learned. I just knew that once I immersed myself in her lessons, all I would think about and want to do is PAINT!
All that proved true X 10.
Which is why I'm using valuable real estate on my own blog to promote another artist: Because Joan's class is worth it.

Joan doesn't need me to promote her class (nor does she even know that I am). I'm spreading the word about her Paint Yourself Free class because I know it's a wise investment for anyone who has even dreamed of being an artist — and even for those who are well-established artists!
Joan's Paint Yourself Free class is now available — but for just a few more days. You can sign up for it until February 28. Once you sign up, you'll have all year to do the classes.**
Get more info about Joan Fullerton's Paint Yourself Free online class here.
.
Now, if you'll excuse me, I'm going to go pour myself a glass of wine, grab some chocolate, raise a glass to my dear friend and go paint!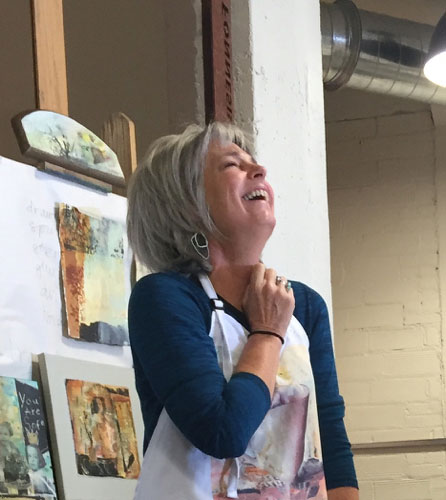 * Titles of some of the lessons in Joan Fullerton's online painting class Paint Yourself Free.
** That's what I did: I signed up last January, but didn't make time until October to watch the videos and do the lessons. This worked out just fine for me, but I didn't get the benefit of the initial excitement of Joan's Paint Yourself Free private FaceBook community, when all of the other students were sharing their coursework early on in the cycle of the class. Still, participating in the FB group isn't required, but it can be a lot of fun as well as be very motivating and inspiring.
---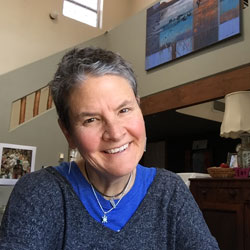 Thank you for reading my blog and appreciating my musings.
If you enjoy my posts and know others who might enjoy them too, please feel free to share this.

~ Dawn Chandler
p.s. You can find more of my stories, insights and art here on my website, www.taosdawn.com, as well as on Instagram and Facebook. Peruse and shop for my art here, and sign up for Tuesday Dawnings weekly deep breath of uplift, art & insight here.