It's all in a book, a little bigger than my palm.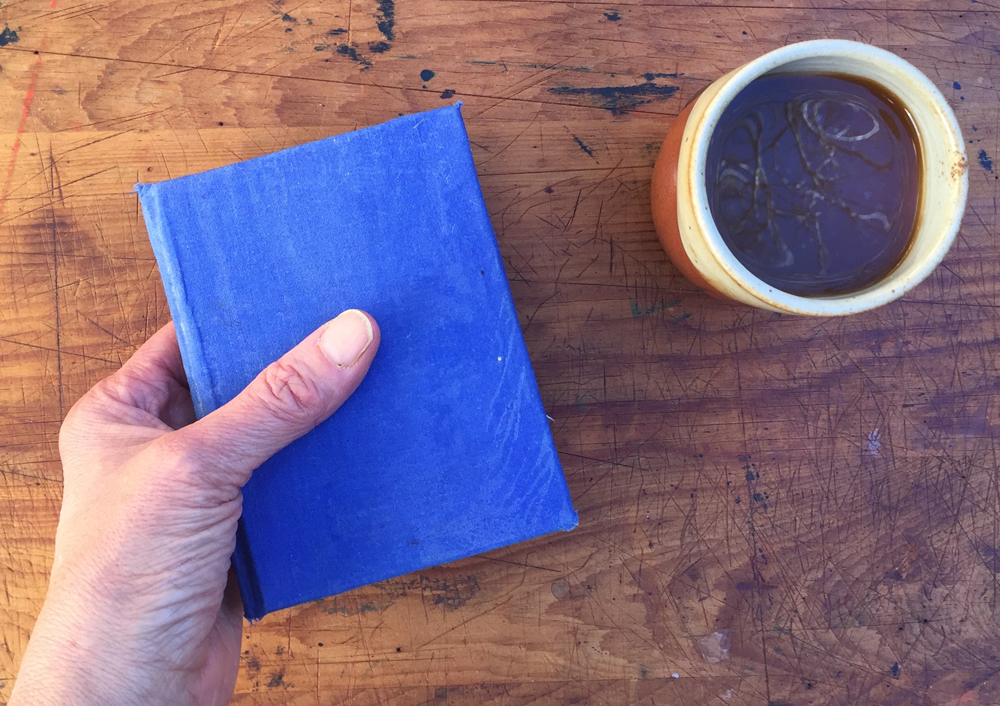 When I shared The Book with an acquaintance, her voice fell silent as she slowly turned and considered the pages.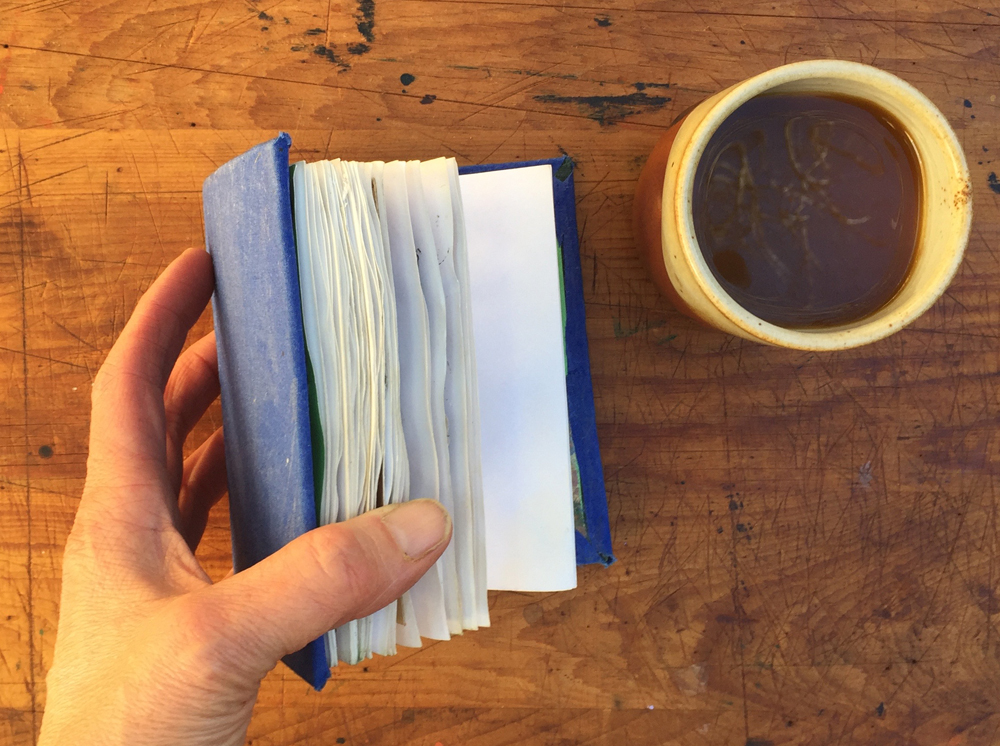 "I feel," she said in a near whisper, carefully turning each page . . .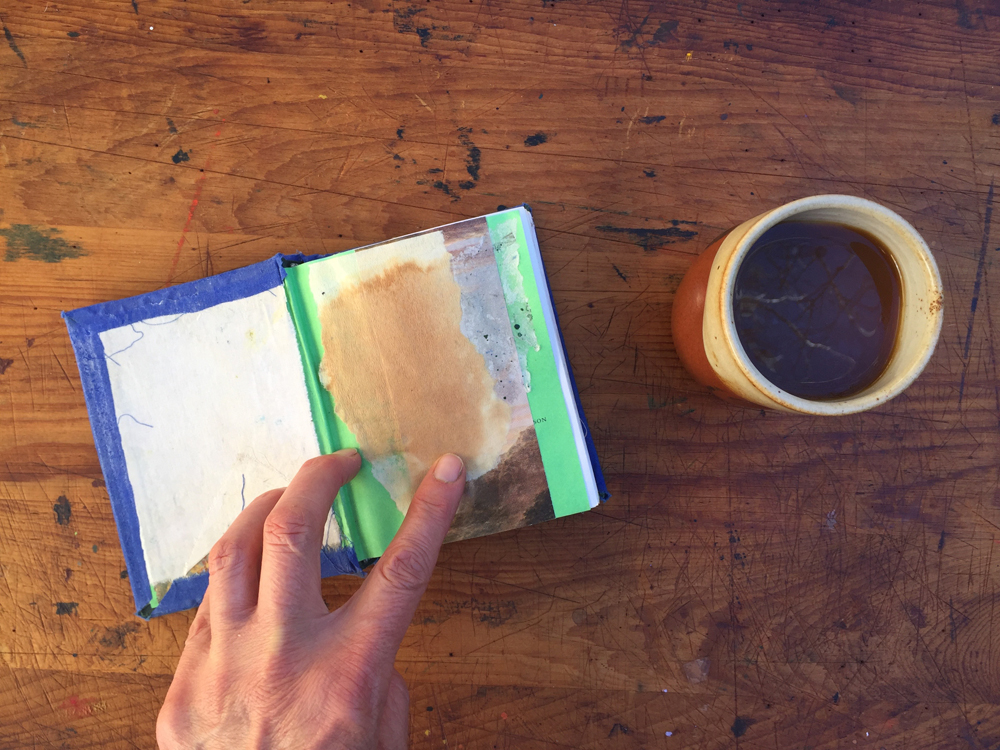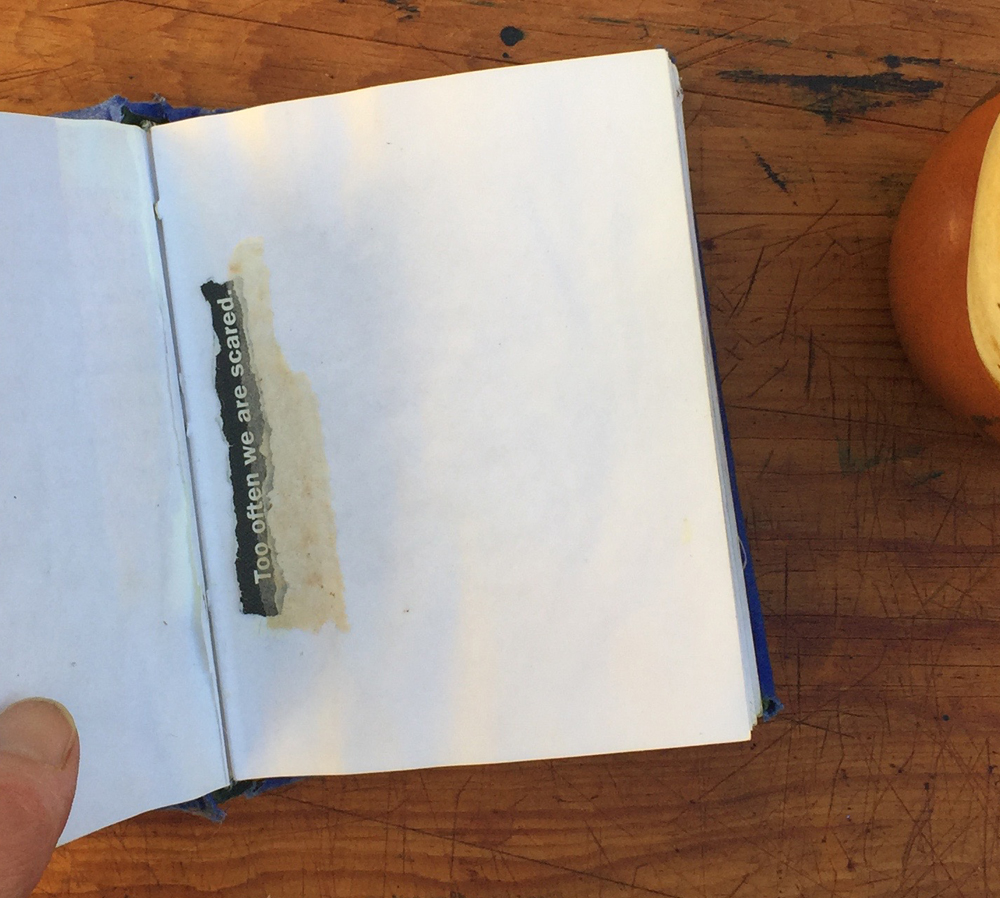 ". . . as though I'm paging through your diary… or looking through your wallet."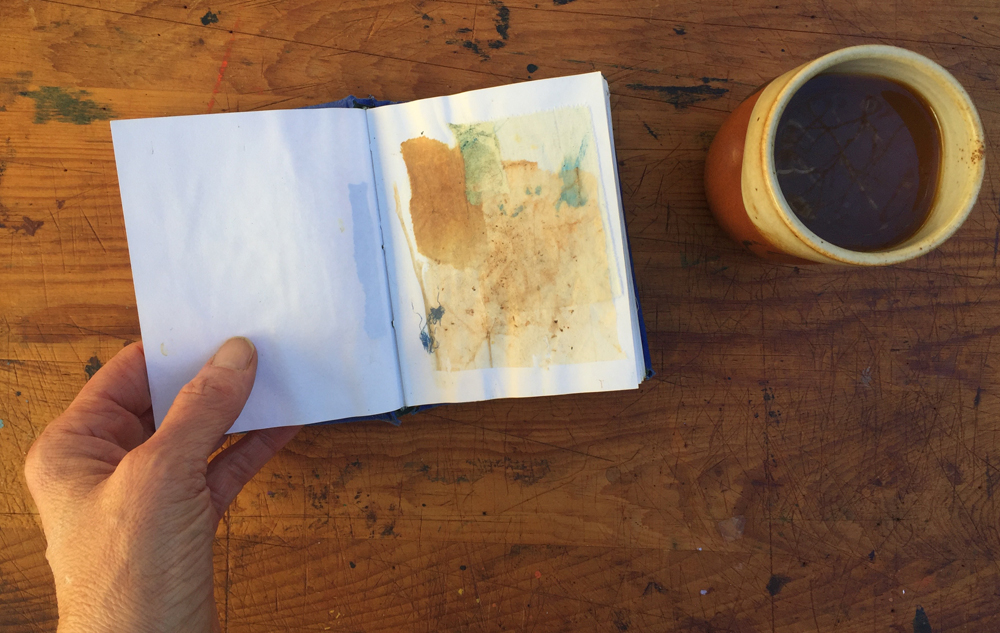 That was 25 years ago.
The Book holds within its leaves my first focused foray into collage; my first really satisfying immersion into abstraction.
Until The Book, I had been painting colossal canvases — some 9′ x 3.5' — trying to abstract landscape with oil paint. My efforts were frustrated — I didn't really know what I was doing. But then a seminar with one of my mentors in the Art of Collage, coupled with a brief encounter with a mathematician/closeted-artist, who kept a small blank book in which he glued the minutia of his days — matchbook tops, wine bottle labels, chocolate wrappers, ticket stubs, notations — lead me one spring afternoon to find my own small blank book and set about filling its pages.
You know the concept of "Flow" — where you are so completely focused on the task at hand, that you seem to rise outside of yourself and glide effortlessly through the effort? That is what I experienced in the making of The Book. For days I sat on the floor of my graduate school studio, surrounded by baskets of papers and cloth and dried teabags, prints and paint rags salvaged from studio rubbish bins, and every sort of paper trash blowing in the Philadelphia April wind. I remember being utterly joyful — mesmerized with the delight of discovery — as I explored color and texture and design and visual weight and volume and boldness and delicacy and balance and. . . and. . . and. . . it just seemed like I was discovering Art for the first time. Completely consumed in the act of creating, I glued bits of this and that and that and this onto the pages of my tiny book.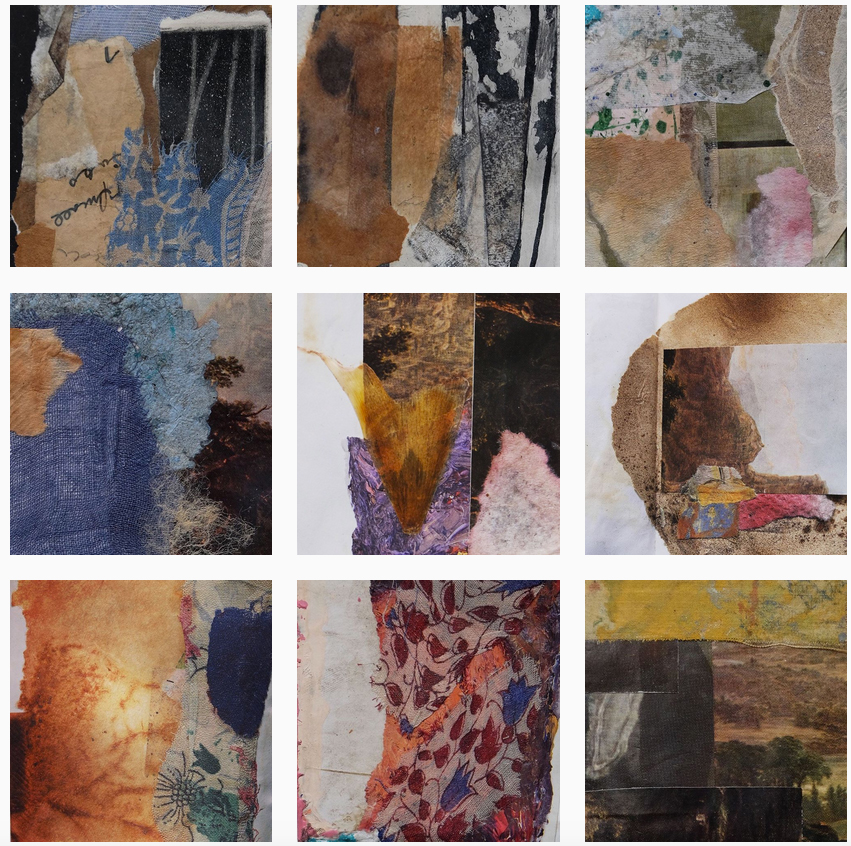 When finally — and rather gingerly — I shared my small fat volume with another mentor, he, too, fell silent as he, with his huge hands, gently turned from one tiny collage to the next, quietly considering each:
"This feels like a prayer book . . .
It seems like, until now, in order to express yourself, you have felt like you need to lace up your hiking boots and yell. But what this tender little book tells me is that instead of wearing your hiking boots, you should put on your bedroom slippers . . . and whisper. . .
You've found your voice here."
Books of whispers.
I went on to make several in the months following that first excursion.
They've all been tucked away in a little box in a trunk.
Recently I've sought them again.
Turning the pages of these small visual diaries fills me with deep satisfaction. Indeed, they fill me with desire to whisper into small pages again . . . .
Hmmm. . . .
If you'd like to root through my "wallet" and see all of the pages of that first book of collages — The Book of Collage, Volume I — come, tune in to my Instagram account where I've recently posted close-ups of each page: instagram.com/taosdawn.
Soon I'll share Volume, II — and perhaps even recent whispers . . . .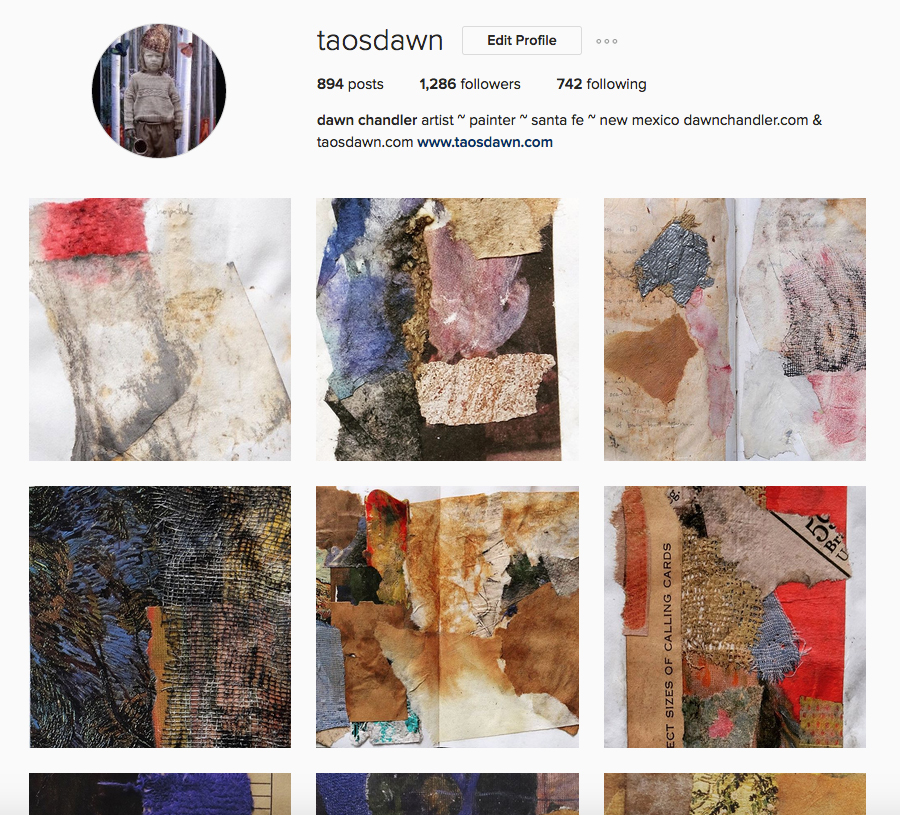 Save
Save
Save
Save
Save
Save
Save
Save
Save
Save