There are so many layers beneath this painting…. so many ways it came in and out of being. So many hidden shapes, hidden colors.
But that spirit figure… see her? She remained throughout.
She wouldn't be hidden by the layers.
Always she was there.
Always she is there.
And then the cranes came, revealing themselves, emerging out of a cloud…..
It's as if she channeled them, imagined them into being.
Or perhaps they channeled her….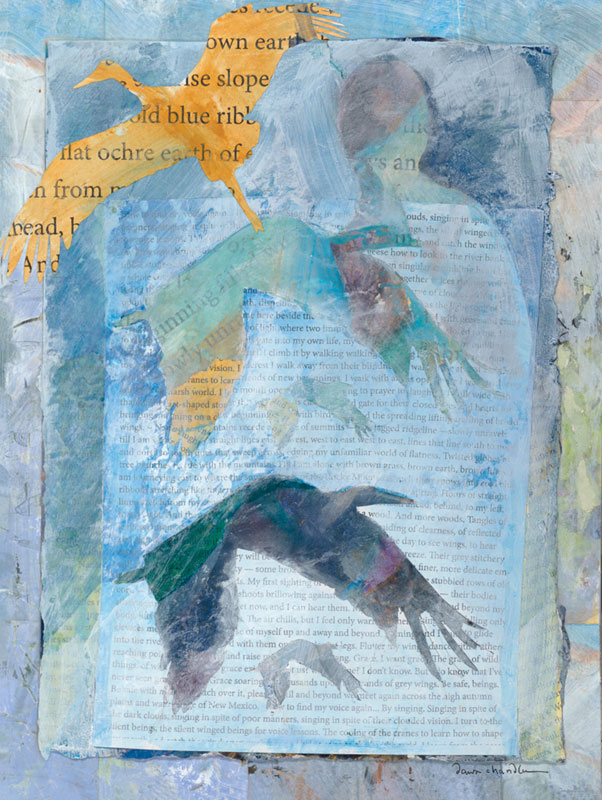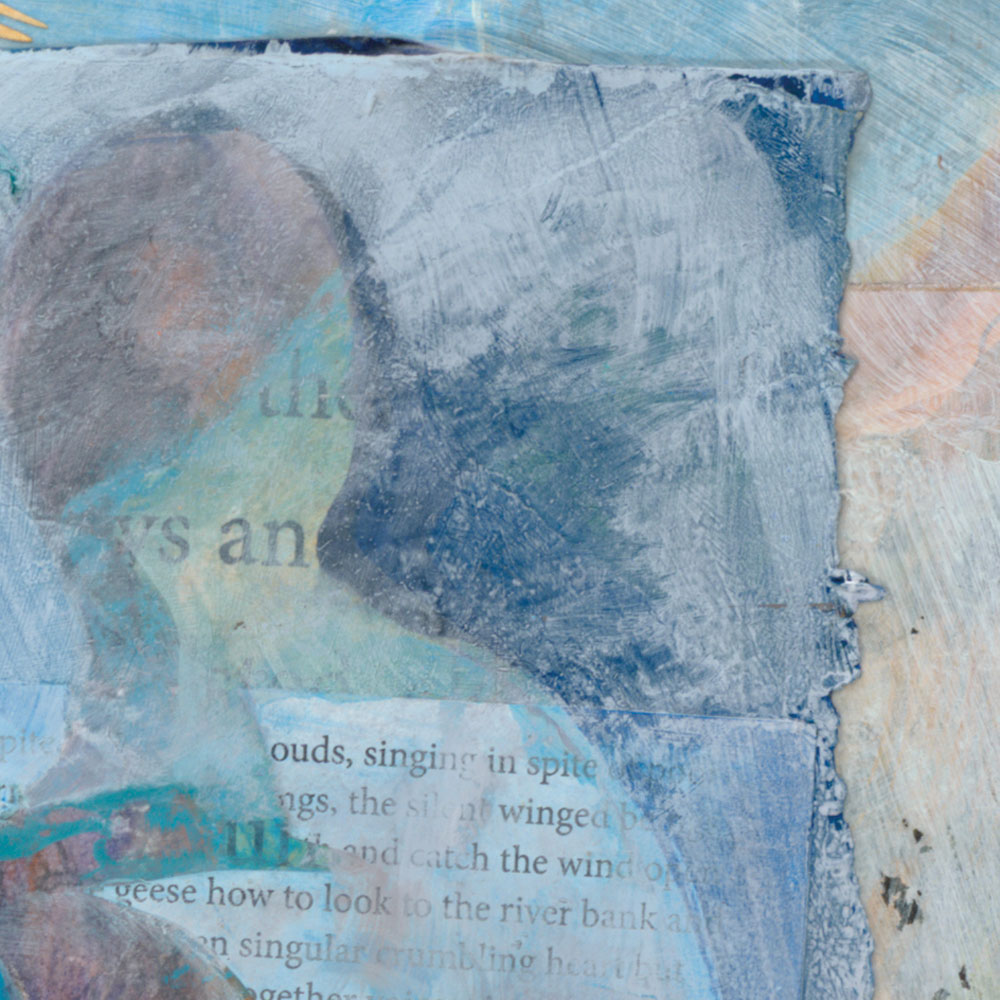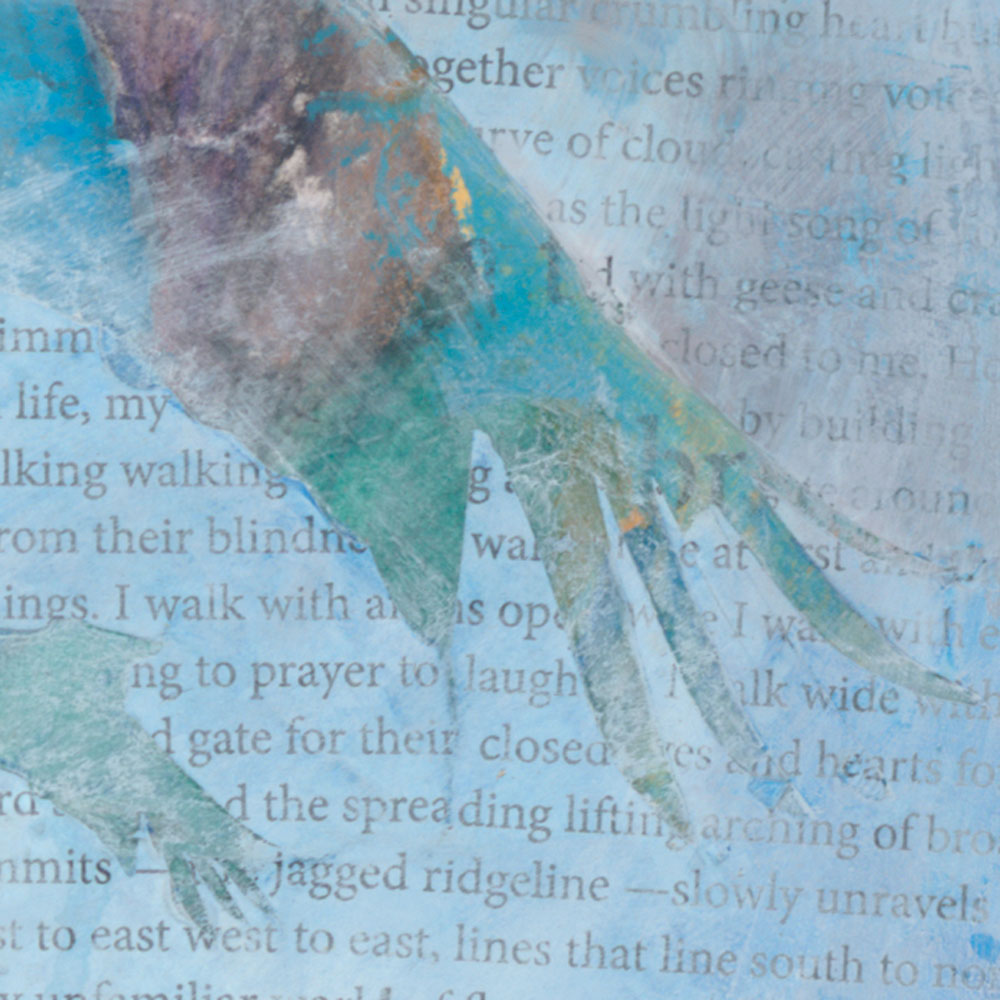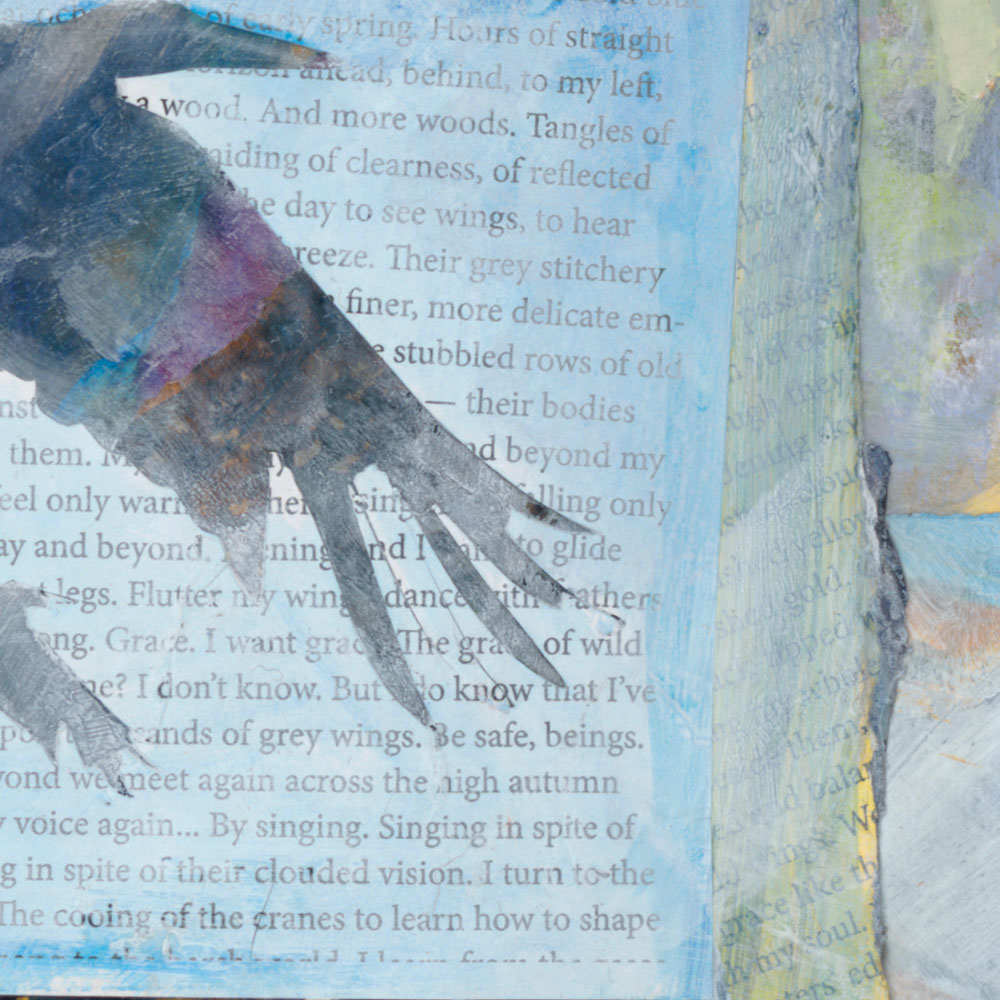 (If you're wondering about the writing — where all the words come from — they come from the pages of my own journals, my poems, my memories, dreams, reflections…)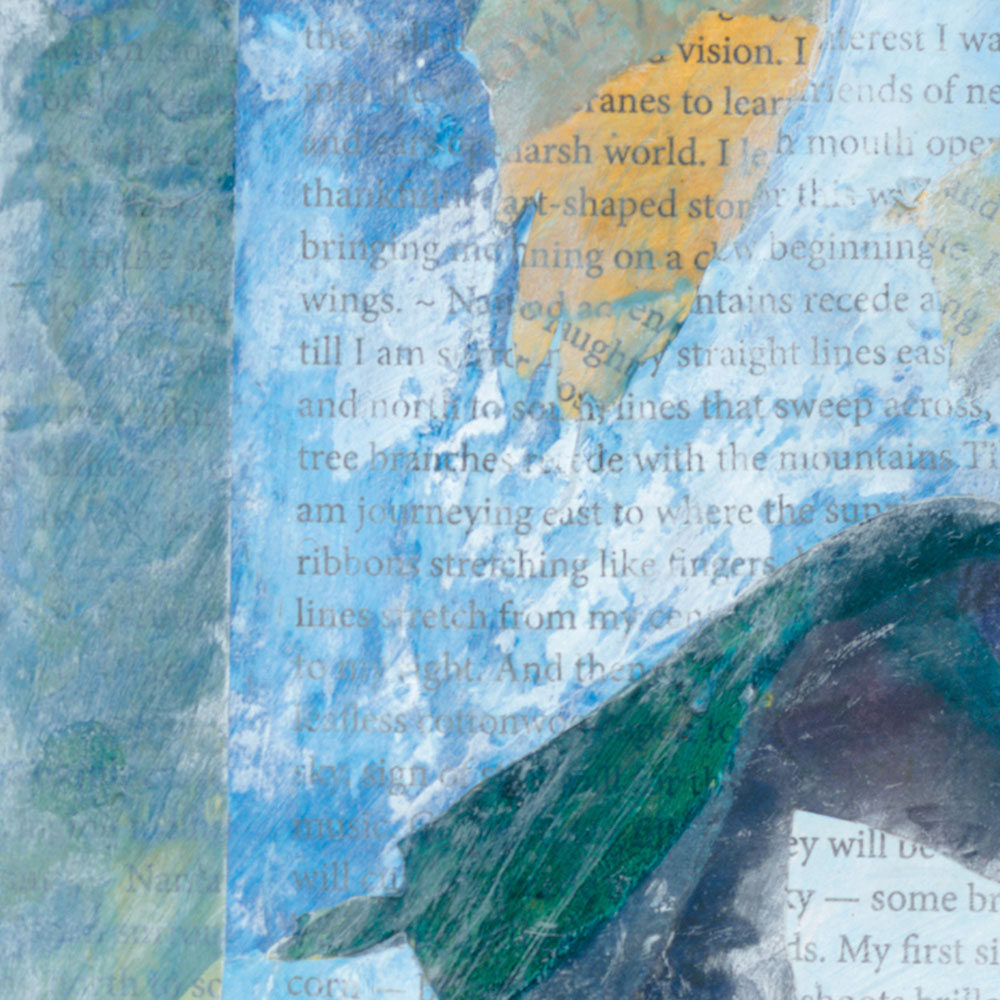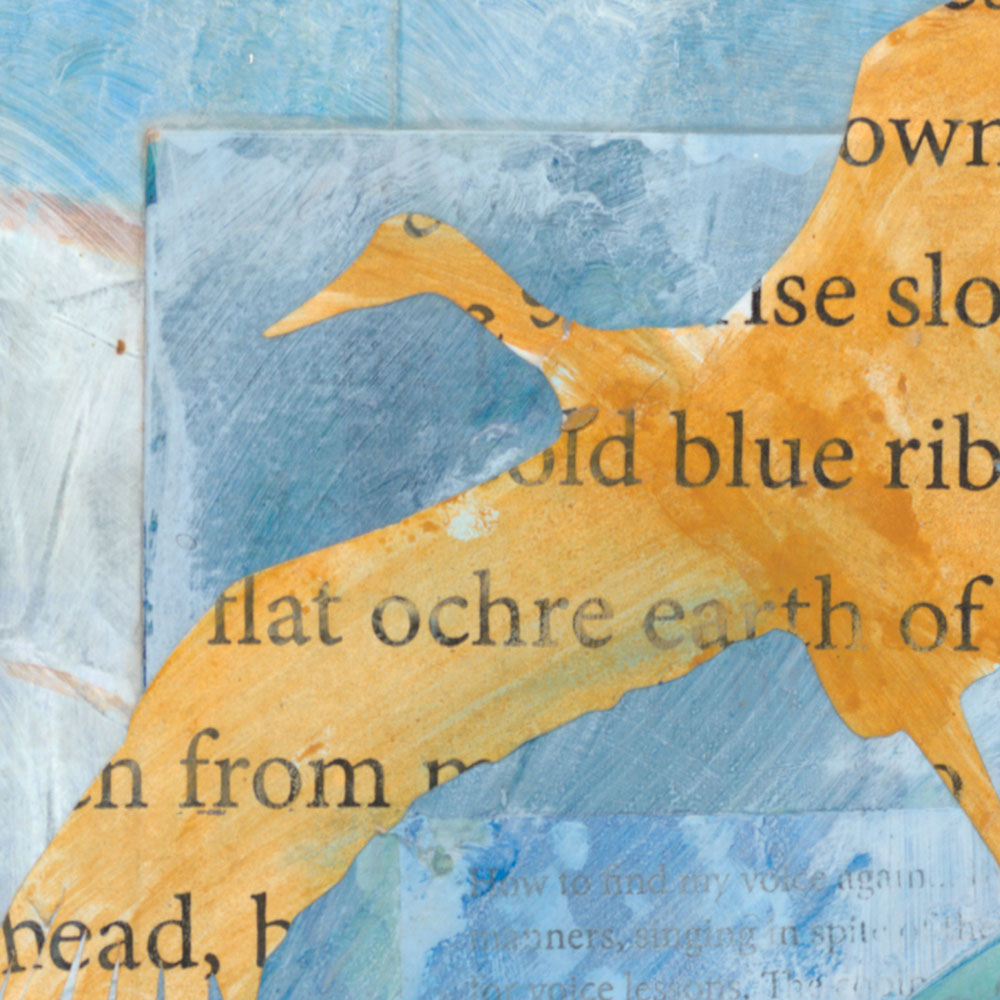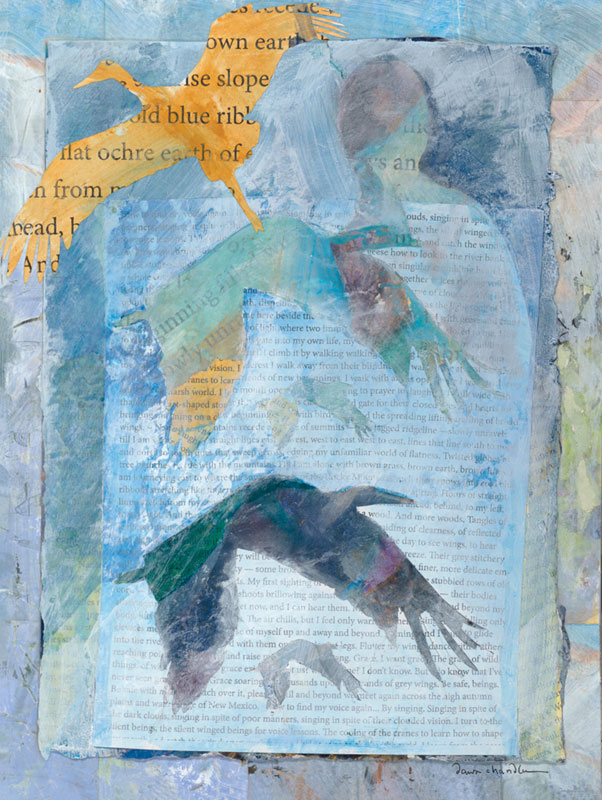 Their Wings Fill My Heart with Prayer ~ by Dawn Chandler
mixed media collage on panel ~ 16″ x 12″
This painting is available here.
---
Thank you  for reading my blog. If you enjoy my musings here, please feel free to share this post!
Also, I invite you to discover more of my stories, insights and art on Instagram, Facebook and via my Inside the Studio Notes — and of course here on my website, www.taosdawn.com
Blessings ~
Dawn Chandler