Something magical has been spreading across New Mexico this September… I've never seen anything quite like it.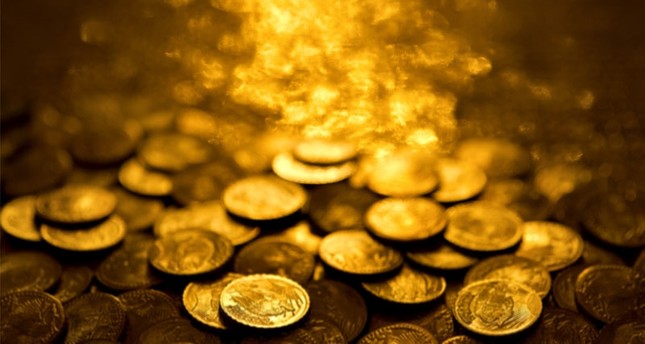 And I'm not the only one stunned by it. I go out each evening to walk and find, despite distressing world news, I'm smiling. And there's many more people out there on my walks, and they're smiling, too. It's as if we can't help ourselves — which, in fact, we can't.
We are under the spell of gold — gold coins.
Coins made up of pistils, stamens, and soft jagged petals.
Coins scattered densely across seemingly every field, empty lot and fence row in Santa Fe County. Coins known in Latin circles as Verbesina encelioides.
I'm talking about Golden Crownbeard.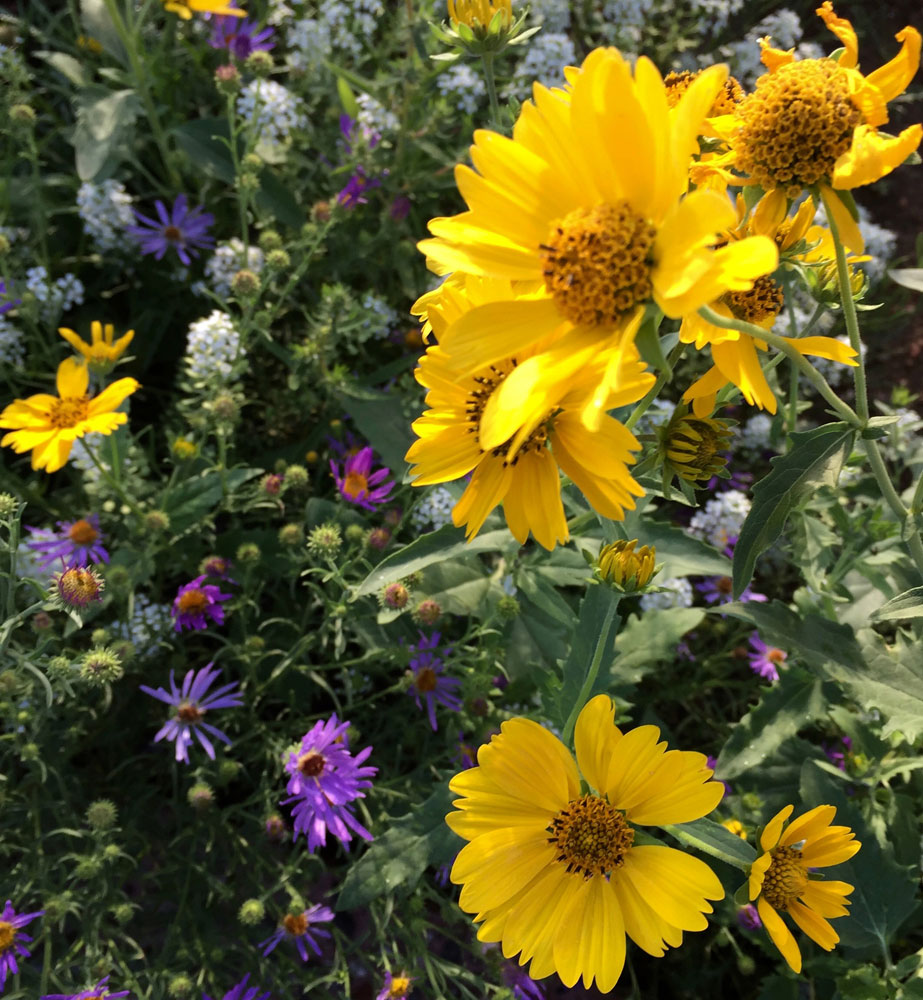 Also known as the Cowpen Daisy.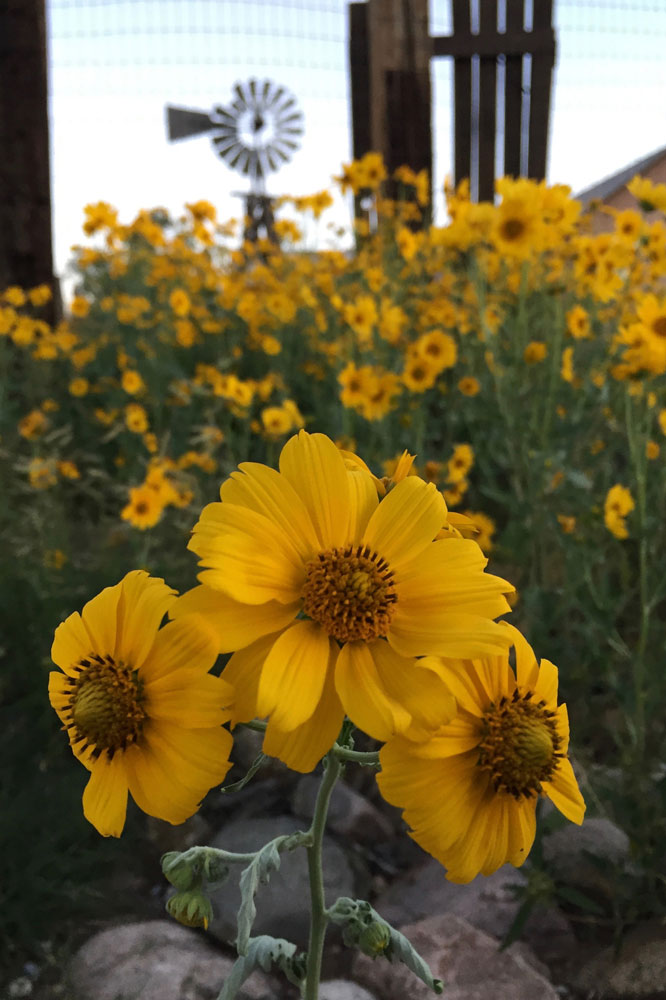 …. or American Dogweed…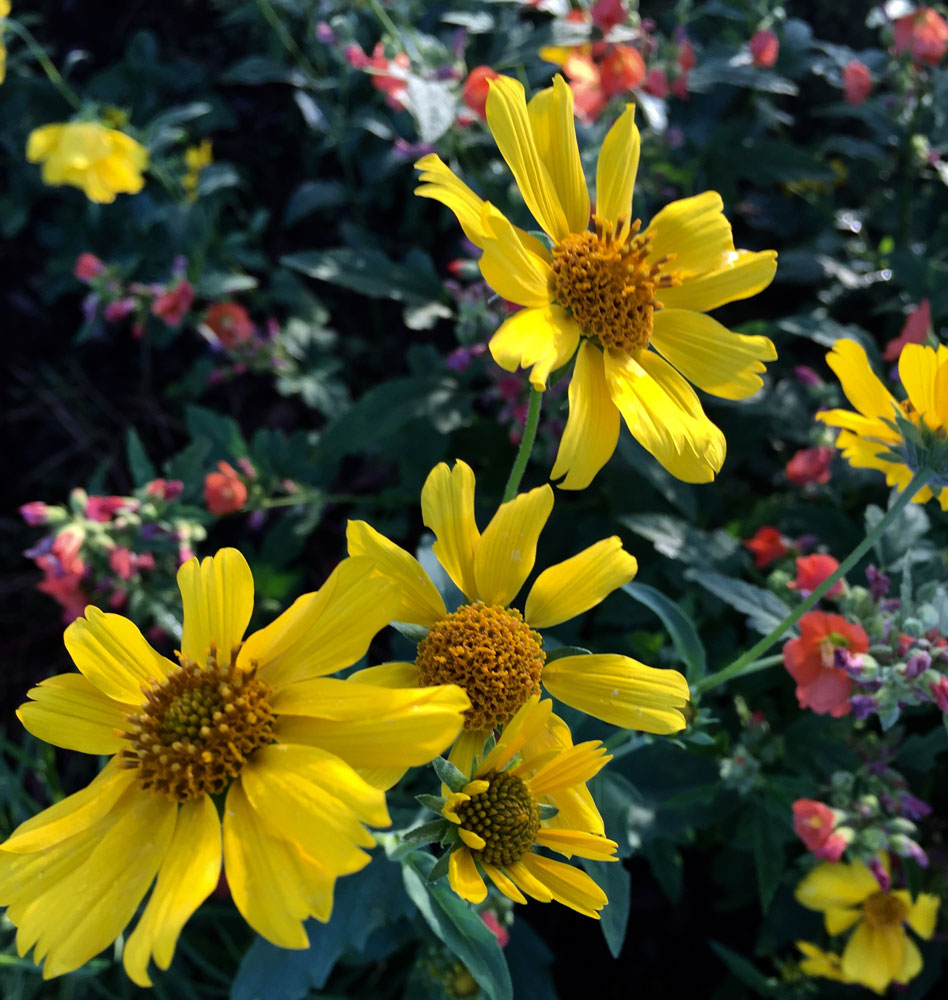 …and Butter Daisy….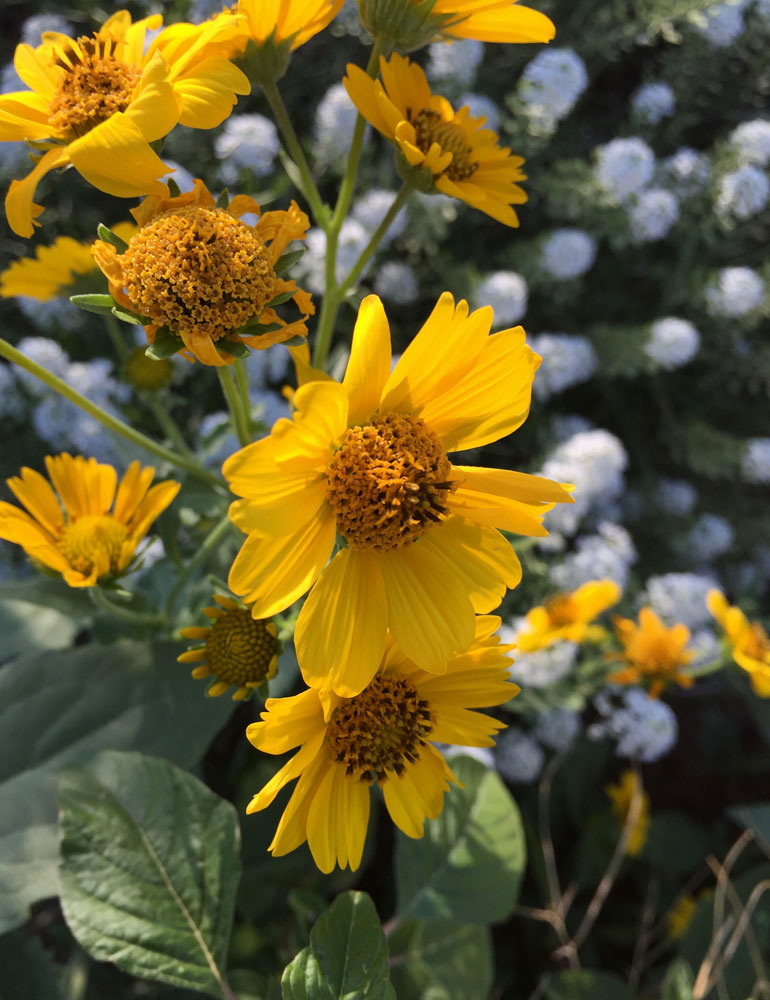 …or South African Daisy….
… and Gold Weed….
… and Wild Sunflower.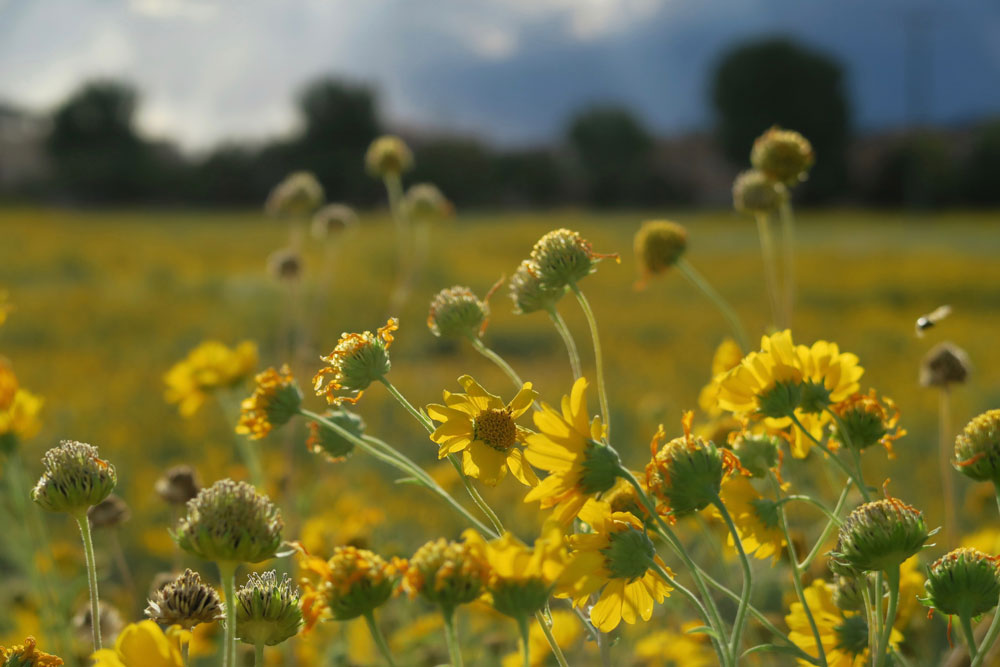 To me, they're known as the OMG-I-Can't-Believe-How-Gorgeous-Those-Golden-Flowers-Are-What-The-Heck-Are-They-They-Are-So-Incredibly-Beautiful-I-ve-Never-Seen-Fields-of-Gold-Like-That-I-Just-Can't-Get-Enough-Of-Them.
My neighborhood nursery Plants of the Southwest describes Golden Crownbeard on their website as "a showy, fast-growing annual with a profuse display of bright golden daisies in fall. Marvelous along fence rows, in meadows or at the back of a casual garden. Sow anytime. Zones 5-8." I read elsewhere that the Cowpen Daisy is "excellent for reclamation and pollinator conservation mixtures. Provides nectar to bees and butterflies."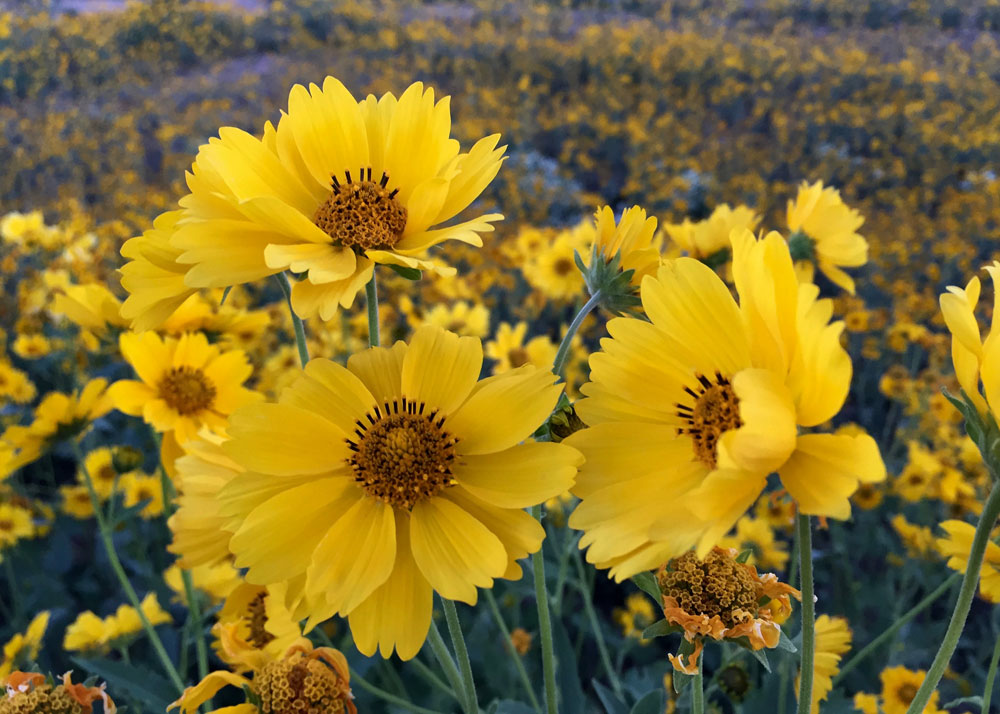 According to the Native American Ethnobotany Database, the Hopis used an infusion of the plant as a treatment against the fever and itch of spider bites, while the Navajo used the dried leaves as a treatment for stomach ailments. Further, they brought good luck, for the seeds were nourishing, and the petals, if chewed, boded a successful hunt — and protected one from lightning.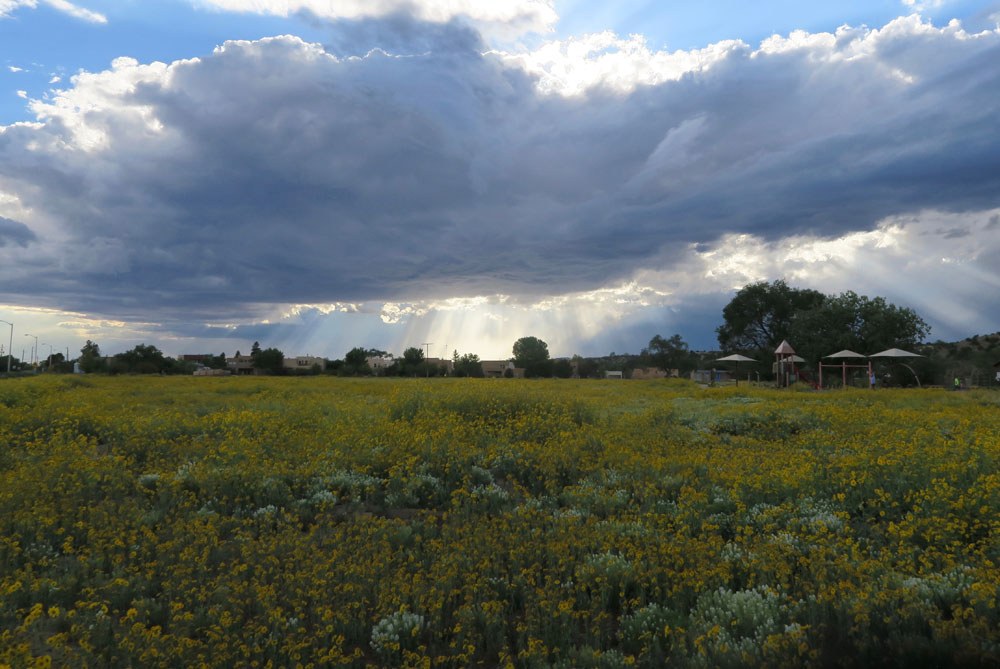 I don't know if these flowers will do any of that, but I do know that THIS YEAR, at least, the cowpen daisy is capable of inducing endless smiles and cheerfulness. For the flower is positively E X P L O D I N G across New Mexico, including in the usually dusty dirt pit of field at the center of my neighborhood park.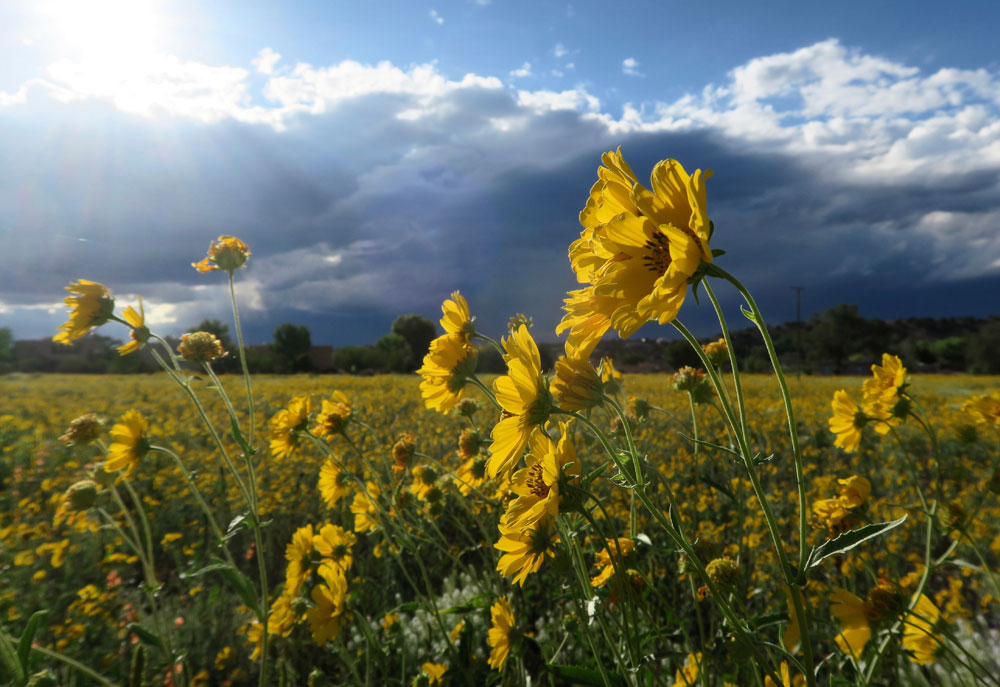 Come late summer in New Mexico, we all welcome — with a mixture of joy and wistfulness — the first sunflowers that pop up along the roadsides, a sure sign that autumn is on its way. And so when I first glimpsed this gold color on the landscape, I assumed it must be the roadside sunflowers.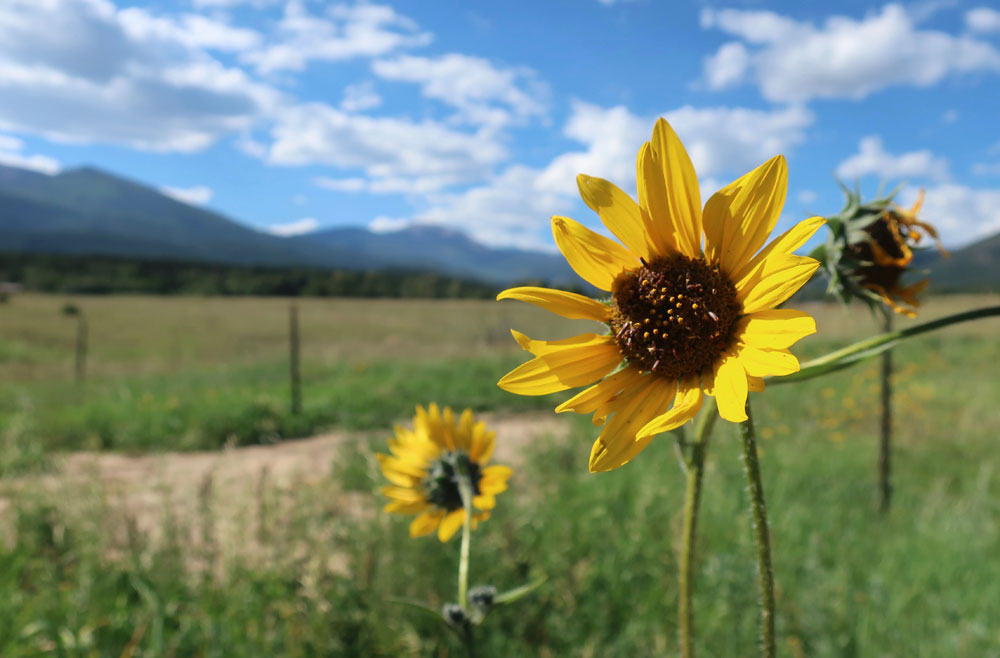 But I'd never seen whole fields of sunflowers in New Mexico before. Upon closer inspection I realized these are not the roadside sunflowers I've known for decades. Though related — both are Asteraceae — of the aster or daisy family — these fields of gold are a different flower altogether. And I am utterly intoxicated by their magical properties of imbuing joy.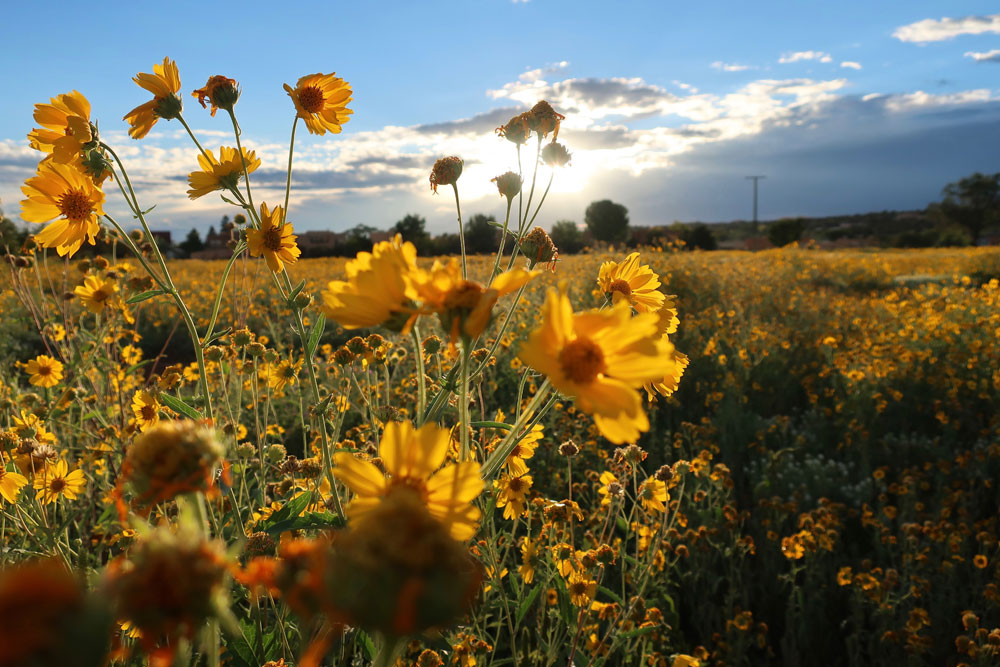 As I write this, the gold of the cowpen daisies across the landscape is becoming burnished as their petals dry and fade, disintegrating into the earth….
… just as a different trove of gold coins begins to scatter in the mountains high above the fields ….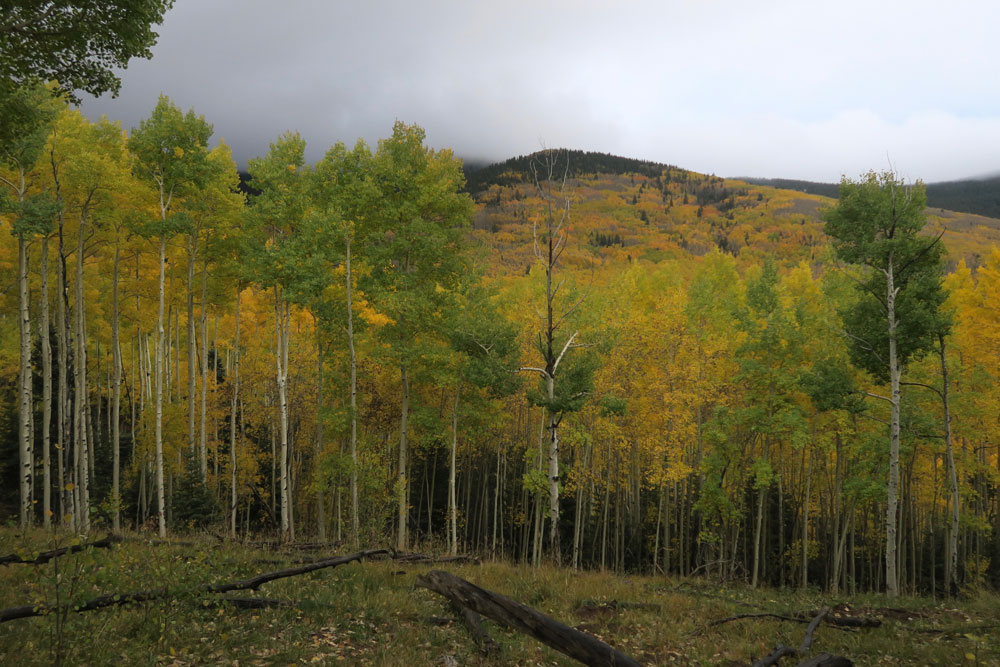 and another, along the valley waterways….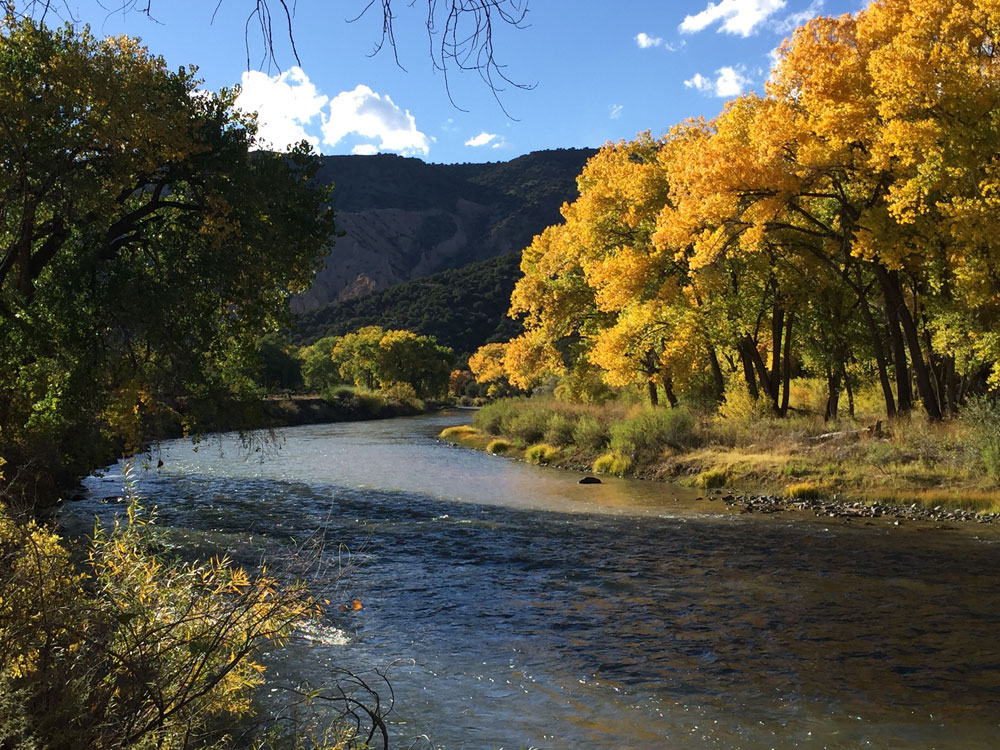 swelling again the treasury of my imagination with golden autumn riches…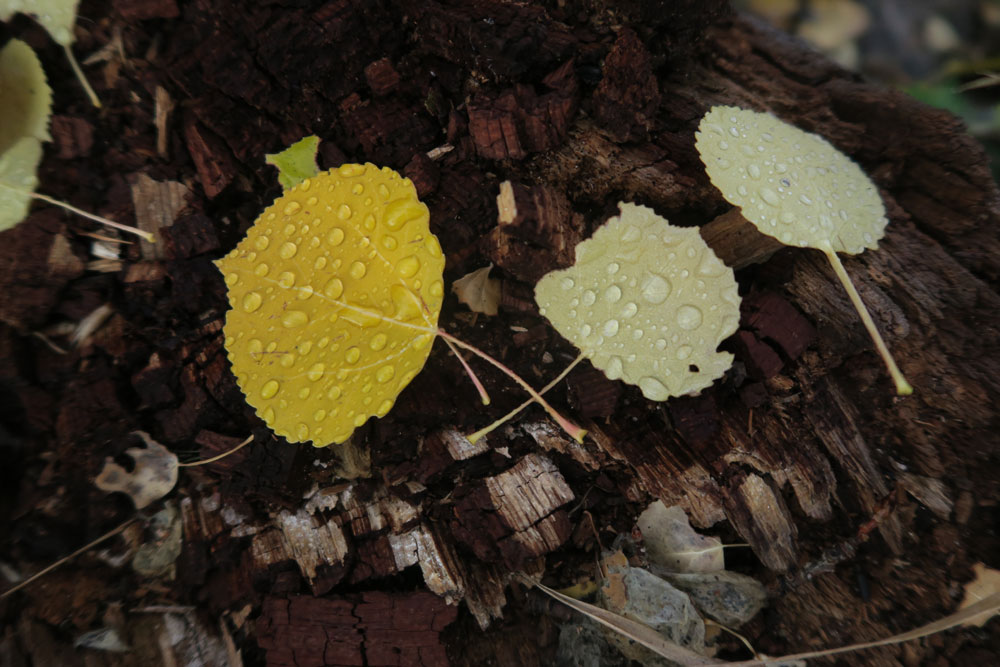 Ahhhhhh…… September in New Mexico….
---
All photos — except the top image of gold coins — by Dawn Chandler.
Read more about autumn in New Mexico here.
---
Thanks so much for reading my blog. If you enjoy my musings here, please feel free to share this post!
Fnd more of my stories, insights and art on Instagram, Facebook and via my Inside the Studio Notes.
Very Artfully Yours ~

Dawn