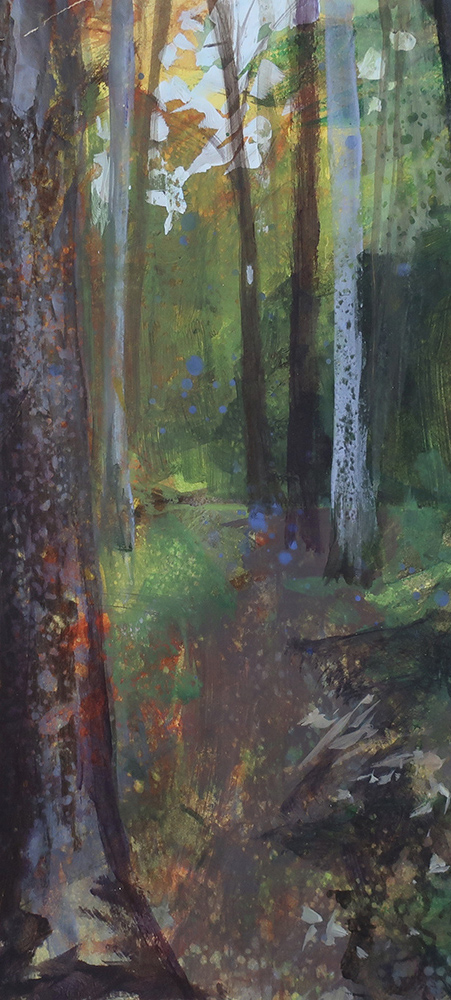 At this point in my Vermont sojourn, my Long Trail journal starts to ricochet. My next entry is five days after I limped off the trail in Manchester, uncertain of my future; I then time-travel and describe the past. My diary continues this way for the duration.
Alas, what I reluctantly realize now as I flip through the pages of my Long Trail diaries, is that after sharing the first week of my journey here with you, I simply haven't the focus available to be able to continue editing and formatting those entries and photos in such a way as to make it sensible, to you, my lovely readers. An epic amount of deep work is gong to be required in order to bring the rest of it to you, and unfortunately autumn 2020 isn't affording me that kind of time and clarity.
I'm sorry about that.
I promise you though that I will return to this project again in some way, at some point, and bring you along with me.
For now though, many of you already know how my adventure turned out, but for those of you who don't — or others of you who just need to escape a little longer down the trail (and who can blame you in this unimaginably crazy autumn of 2020….) — here are links to some of my earlier (2015/16) reflections about my hike, listed in chronological top to bottom:
Where A Walk Across Vermont Begins
Where a Walk Across Vermont Ends
Falling, Gratitude, and Why I Want to Return to the Trail
Lost & Found in the [Un]Real World
Meanwhile…. I'll reveal to you a little [BIG] dream of mine:
To spend some time at a New England artist residency program editing my journal into a book, and creating a whole series of new paintings with which to illustrate it.
In fact — Shhhhhhh — I already started the paintings.
Back in the autumn of 2017, during a different kind of sojourn in Vermont I was able to get in a little art time, beginning a dozen or so paintings.
But I haven't worked on them since. Instead, they've been wrapped up and hidden away like a secret little prayer. No one else (other than two very close friends back in Vermont) has ever seen these paintings.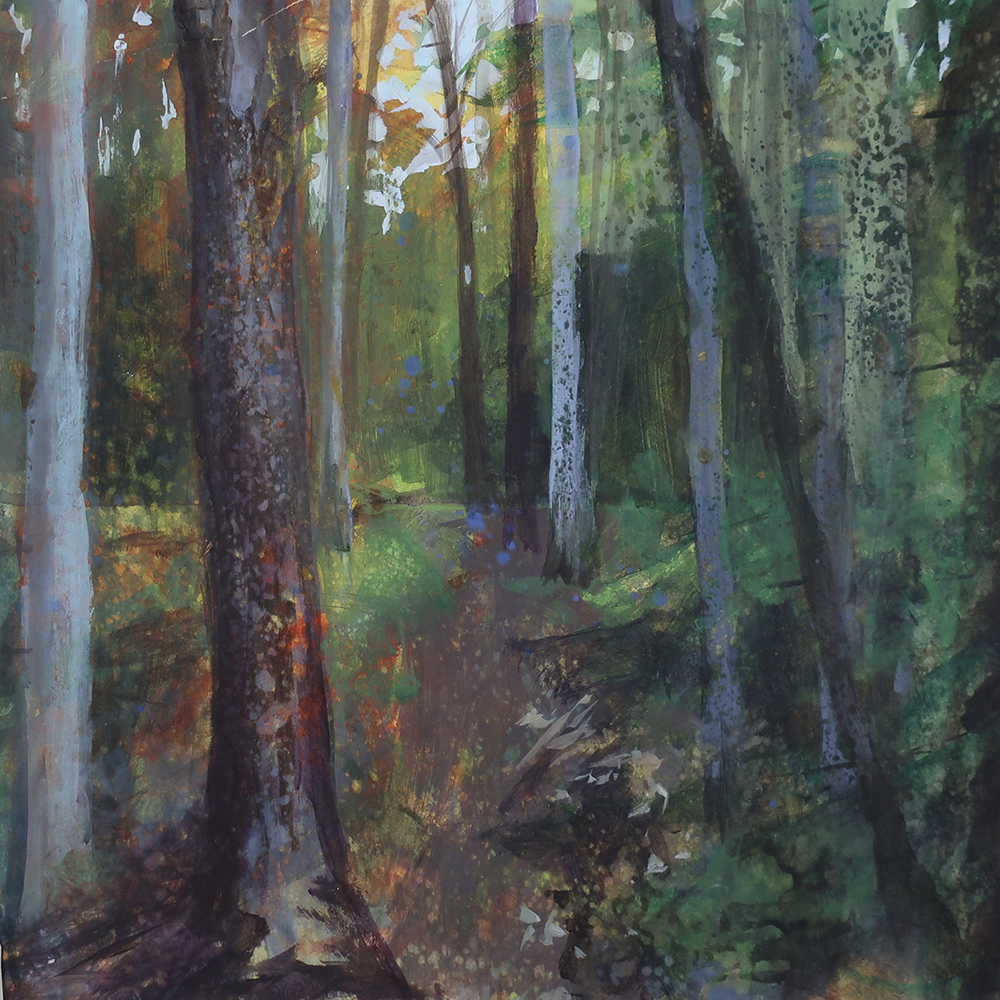 I don't know why I haven't brought these out before. Surely it has something to do with the energy; that it doesn't quite align to be painting Vermont when I'm surrounded by such a completely different (and incredible in its own way) landscape here in New Mexico.
And yet….
Covid-19 has prevented me from returning to these New England forests, to this beloved trail.
I don't know when I'll be able to get back….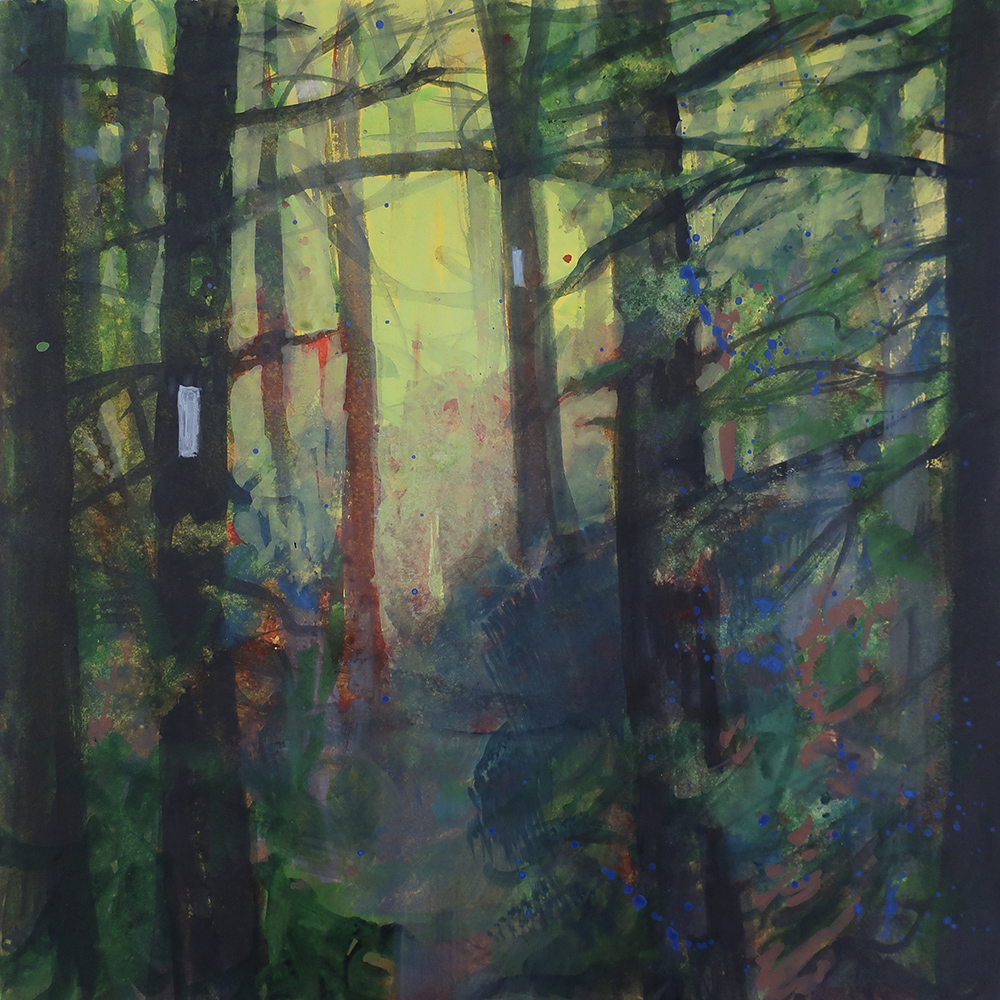 .
. .
. . .
Hmmmm…….
Maybe it's time to cut a creative path back to those deep Vermont woods again…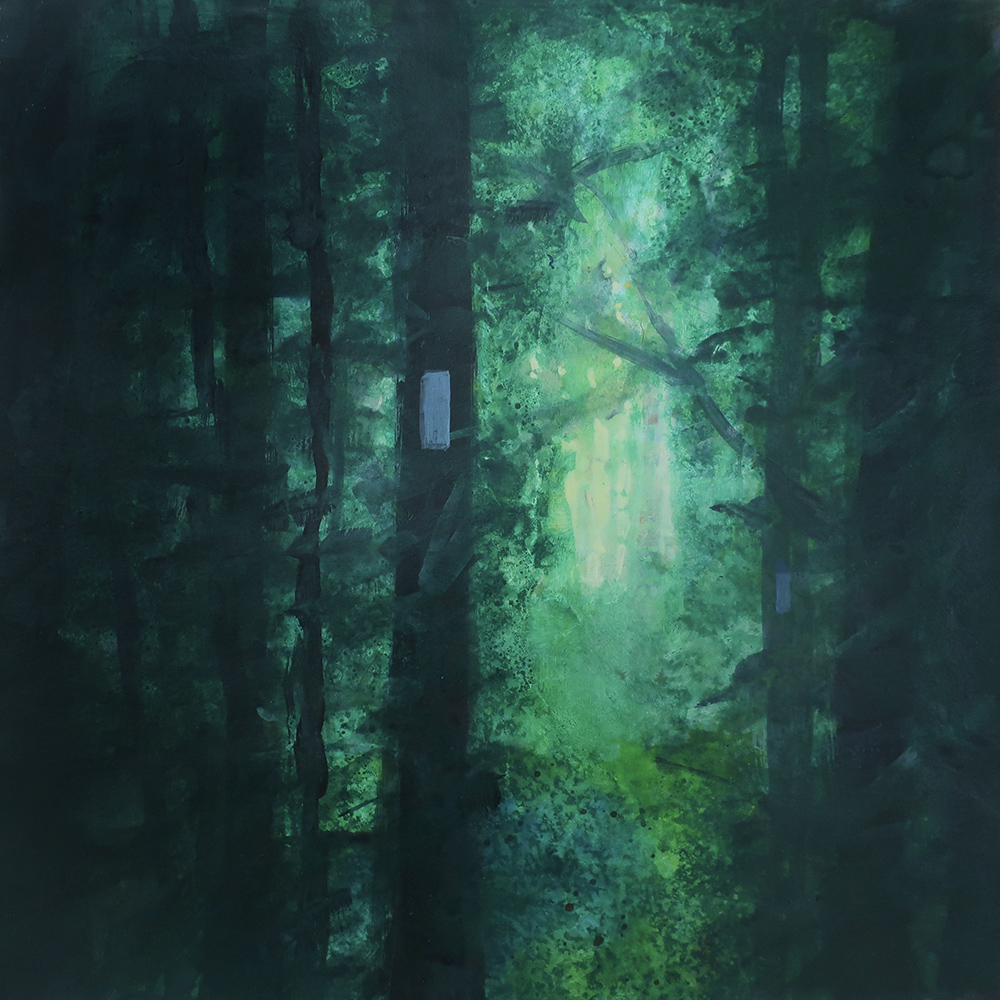 ---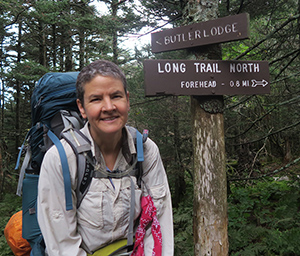 Thank you for being here and reading my musings.
If you enjoy my posts I invite you to subscribe to this, my blog so you catch all my occasional musings. And by all means, if you know others who might enjoy these writings, please feel free to share this post with them.
Meanwhile, find more of my stories, insights and art here on my website, www.taosdawn.com. Peruse and shop for my art here. And please consider joining me for TuesdayDawnings, my weekly deep breath of uplift, insight, contemplation & creativity.
Thank you again!
Stay safe. Be kind.
~ Dawn Chandler
Santa Fe , New Mexico
Photo of Dawn by Sylvie "Charger" Vidrine